Federal agents announced Monday they swept up nearly 1,000 suspected drug traffickers, human smugglers, sex traffickers and murderers during a widespread five-week operation aimed at landing a punishing blow against transnational criminal gangs.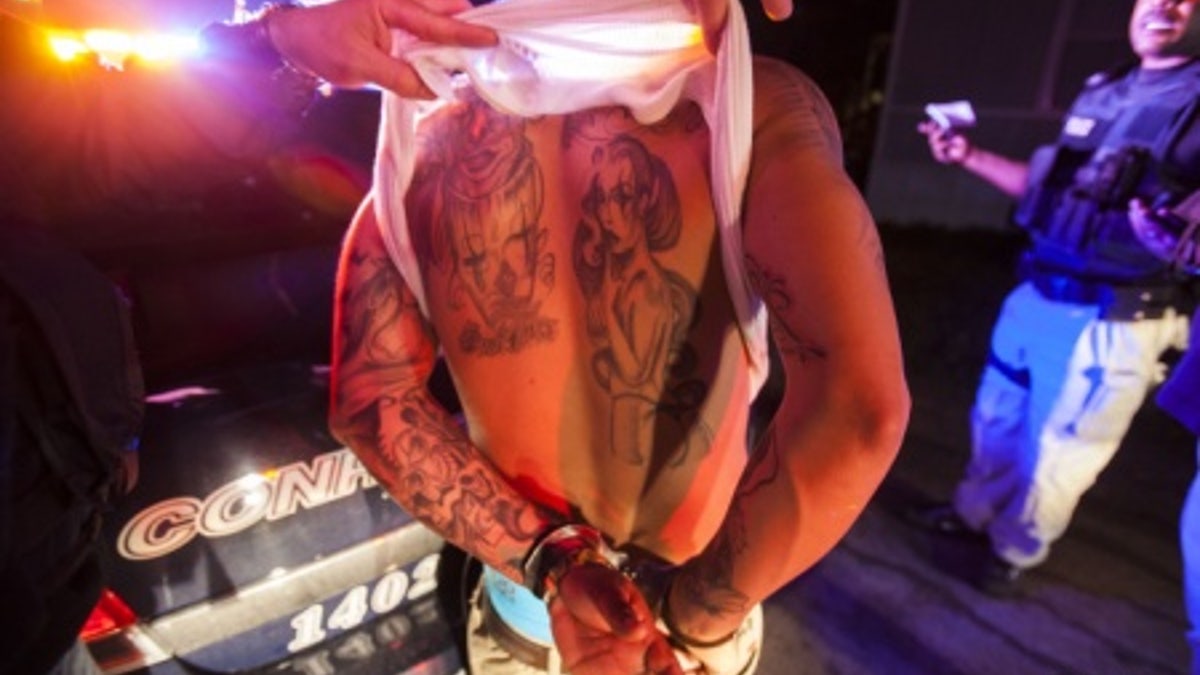 The operation, dubbed Project Shadowfire, drew on cooperation between U.S. Immigration and Customs Enforcement agents as well as other state, local and federal law enforcement officers.
The resulting 1,133 arrests included: 1,001 criminal arrests; 915 gang members and associates; 239 foreign nationals from 13 countries in Central America, Asia, Europe and the Caribbean; 132 immigration violations.
"This operation is the latest example of ICE's ongoing efforts, begun more than a decade ago under Operation Community Shield, to target violent gang members and their associates, to eradicate the violence they inflict upon our communities and to stop the cash flow to transnational organized crime groups operating overseas," ICE Director Sarah R. Saldana said in a statement.
Agents also seized 150 firearms, more than 20 kilos of narcotics and more than $70,000, according to an ICE news release.