Hurricane Jose stirs up dangerous surf, rip currents along East Coast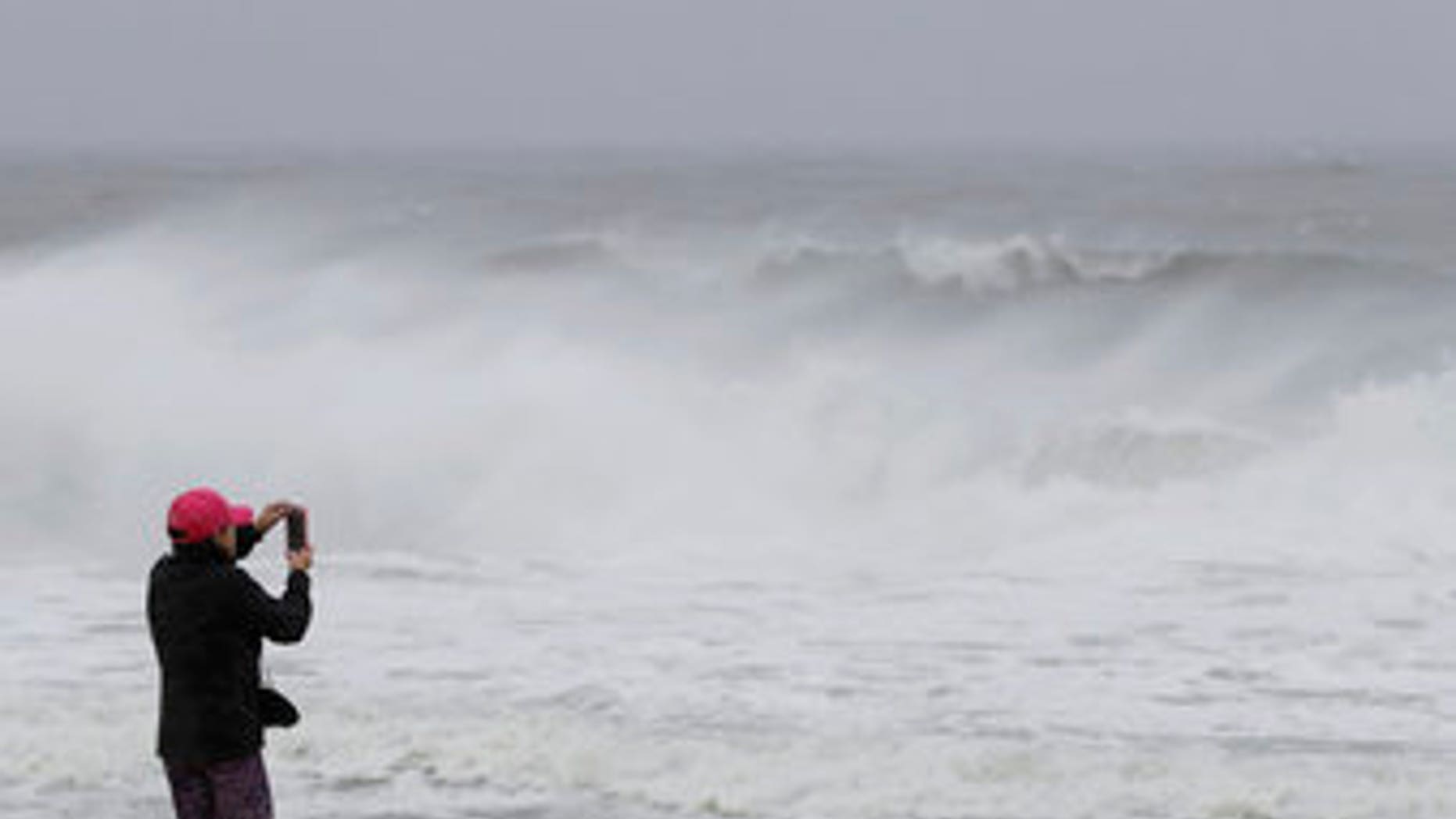 Hurricane Jose may not be making landfall along the East Coast, but the storm is still creating dangerous conditions Tuesday even as it stays off-shore.
The storm has stirred up surf and rip currents along the coast, creating beach erosion in some spots.
Jose's center was about 350 miles south-southwest of Nantucket, Mass., early Tuesday and it was moving north at 9 mph with maximum sustained winds of 75 mph.
A tropical storm warning was posted for coastal areas in Rhode Island and Massachusetts, and tropical storm watches were up for parts of New York's Long Island and Connecticut.
In New Jersey, minor coastal flooding was reported in some areas, and large waves damaged the pier in Belmar.
Further north, residents and boat owners in Massachusetts and Connecticut were making last-minute preparations for Jose's likely close pass.
Jeff Dziedzic, owner of TowBoatUS, spent Monday securing his rescue boat at Pine Island Marina in Groton, Conn., with extra lines. Dziedzic told FOX61 he needs to be prepared to rescue other boats that may be stuck after the storm.
"Generally, with heavy windstorms like this, sailboats that are out on the moorings can break free or drift and we end up pulling them off the beach or rock area," said Dziedzic.
In Plymouth, Mass., emergency officials told Boston25 News they're ready to activate the Emergency Operations Center if need be, and they've been putting out advisories on electronic message boards to let residents know to take precautions.
'I'm not worried about it.'
"We're not taking any chances," homeowner Brian Skellett said. "You can see how far the tide comes in. It wiped out that porch a couple of years ago. I'm not going to take any chances."
Other residents who live near the ocean said they hope Jose won't pack much of a punch, and plan to stay put.
"I'm not worried about it," Elizabeth James said. "This is my third season renting this cottage. My landlord said to just batten down the hatches. I think it's just going to be a lot of wind and rain."