Hot air balloon lands in gator-infested Florida pond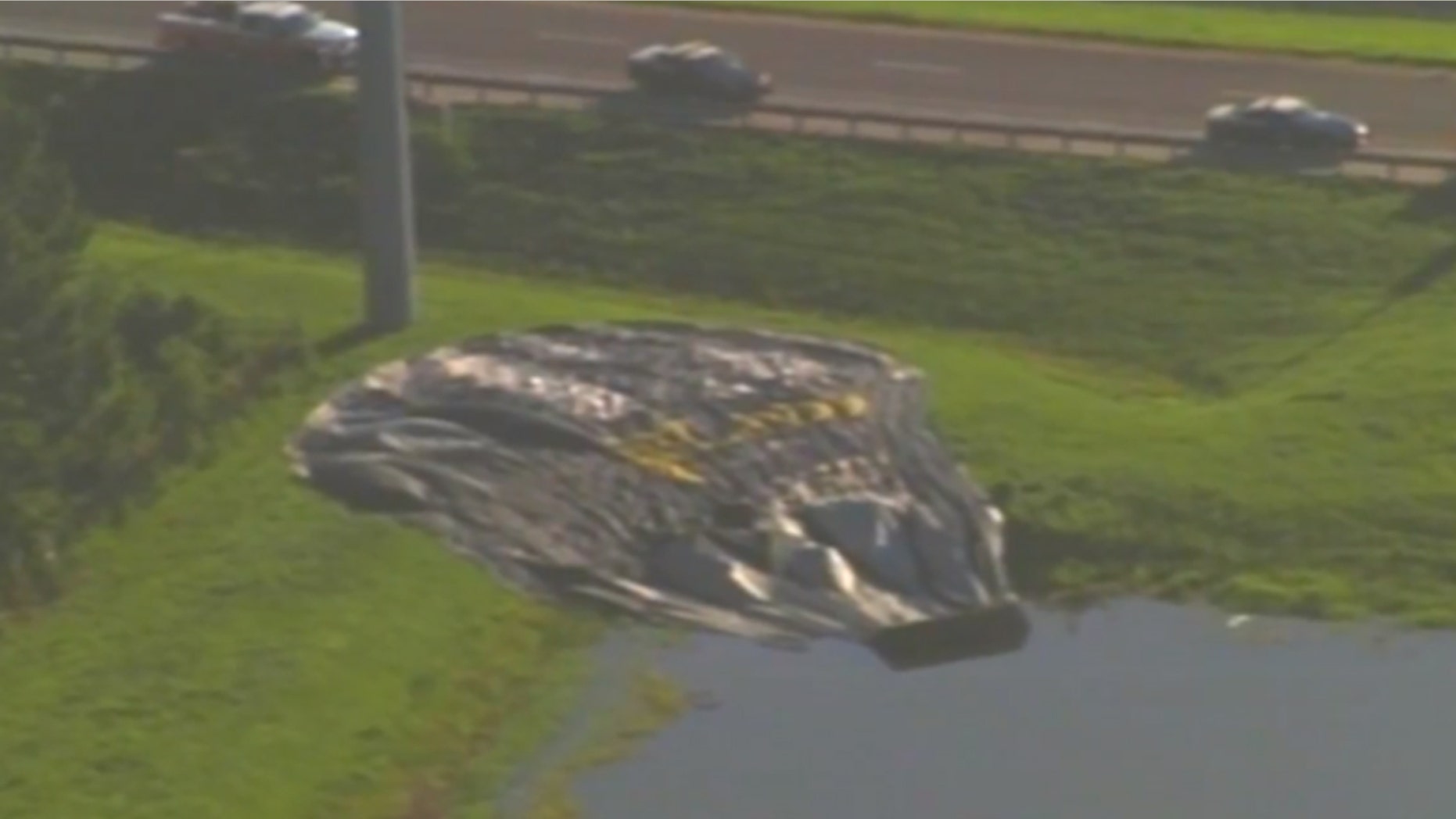 A hot air balloon has made an unexpected landing into a Florida pond filled with alligators on Monday, not far from Disney World.
Some 16 people were on board, Fox 35 reported. One boy was rushed to the hospital after swallowing water but nobody else was hurt, according to the news station.
The pilot told troopers that issues with the wind prevented him from landing on a strip adjacent to the pond, investigators said.
The basket tilted into the pond, causing it to fill with water.
HOT AIR BALLOON HORROR CAUGHT ON CAMERA
A crew spent about an hour removing the hot air balloon from the pond, which contained multiple alligators, WFTV reported.
Traffic wasn't affected during the incident.