Hostage situation at Denver RadioShack ends with suspects in custody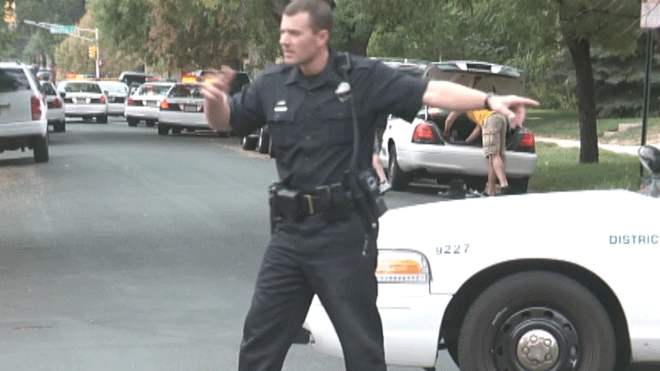 Denver police confirm a hostage situation at a local RadioShack has ended and two suspects are in custody, Fox 31 Denver reports.
Police had sent a crisis negotiation team to the scene when an armed suspect and a reported accomplice, took a store employee hostage.
The hostage is reportedly the manager of the RadioShack, Chris Nimerfroh. Nimerfroh is reportedly a single father.
Ernest Watson, a friend of one of the suspects, tells Fox 31 the gunmen were attempting to rob the PayDay Loans store next door to the RadioShack. When police arrived on the scene, Watson says the suspects fired at police and then retreated into the RadioShack, taking a hostage with them.
No injuries were reported despite shots being fired.
Watson reportedly told Fox 31 that the suspects have no demands.
"They know they're either going to jail forever or that the police are going to shoot them," Watson told Fox 31.
Fox 31 reports one of the suspects, a 19-year-old male, has been posting on his Facebook. He reportedly posted a picture of himself inside the store, along with his cell phone number, urging friends to call him.
He reportedly also recently posted, "Swear to God, I'm gonna die."
RadioShack issued a statement praying "for the safety of everyone involved."
SWAT team members and snipers were scaling the area, Fox 31 Denver reports.
Denver Police Det. John White says police arrived at the RadioShack after receiving a call about a robbery in progress. Police were reportedly fired at outside the store.
A three-block barricade had been set up around the store, according to Fox 31 reporters.
Police said four local schools were on lockdown due to the standoff.
Click for more from Fox 31 Denver.