Hollywood Walk of Fame shootings raise safety concerns for workers after shootings
The heavily trafficked tourist area in Hollywood has seen two shootings days apart and some thefts against vendors in the area, some workers say
Some who live and work around Los Angeles' Hollywood Walk of Fame have raised concerns about safety in the popular tourist attraction following shootings and thefts.
On Sunday, two people were shot outside a convenience store at the intersection of Hollywood Boulevard and Wilcox Avenue, Fox Los Angeles reported. Ten days before that, a man was shot in the head on the Walk of Fame footsteps from the TCL Chinese Theater during an altercation between two males and a female.
DANNY MASTERSON'S RAPE RETRIAL BEGINS WITH JURY SELECTION PROCESS IN LA COURTROOM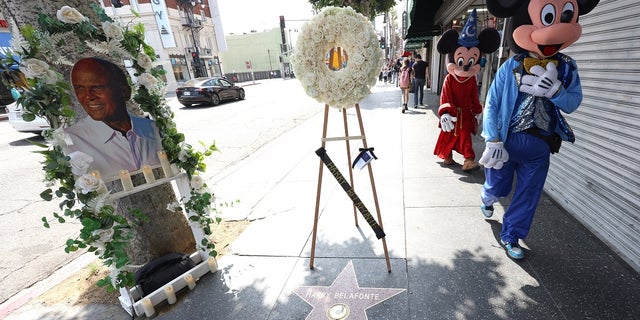 "It's another world now. It's gone from heaven to hell," Gregg Donovan, known as "The Hollywood Ambassador," told the news outlet. "There used to be a police presence out here, horseback, bicycle patrol, they're not here anymore. These shootings in the last week have me looking behind my shoulder."
"They (visitors) think it's glamorous and it's not the same anymore," he added.
A man who has a kiosk on the Walk of Fame to sell hats told Fox Los Angeles that people steal from his kiosk daily.
The area is known for the brass stars that line the streets honoring some of the entertainment industry's most prominent actors, directors, producers and musicians going back decades. The area is also home to many tour companies and shops that cater to visitors and street performers dressed as TV characters.
One tourist told the news outlet the area was "seedy" while others said they felt safe.
CLICK HERE TO GET THE FOX NEWS APP
"We're from a small town and this is a huge city and we have felt nothing but welcoming hugs, welcoming greetings, faces, and good times. I don't want to go back home," a woman named Marissa said.