Hitler image, Trump mask used by property manager to terrorize building, residents say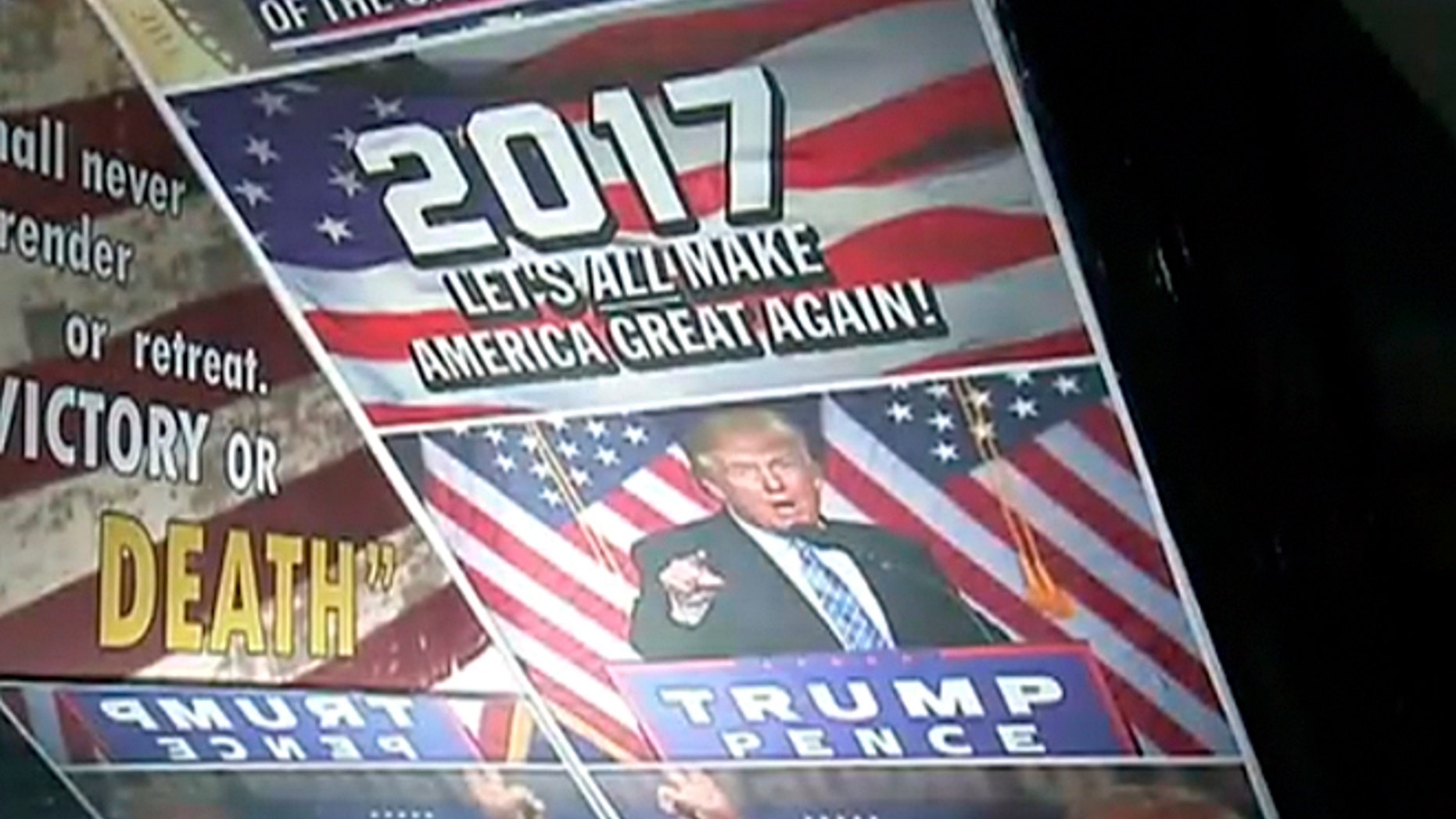 Residents of a New York City building are being terrorized by a property manager who wears a Trump mask and plastered the lobby walls with pictures of swastikas, Confederate generals and Hitler, according to reports.
Surveillance video purportedly shows Neil Milano in the Trump mask slapping Trump campaign bumper stickers on the wall of an elevator in a would-be attempt to menace neighbors in Sunnyside, Queens, according to WPIX-TV.
"I open my door and these two. Heil Hitler!" said a Greek woman who lives in the building and was interviewed by the New York Post. "They brought war to my country."
Tall Uncle Sam statues flank the door of the building on 39th Place, according to the paper, which described the lobby as filled with an eccentric hodgepodge of hyper-patriotic posters supporting the NRA and President Trump, alongside one of Martin Luther King and a 9/11 mural.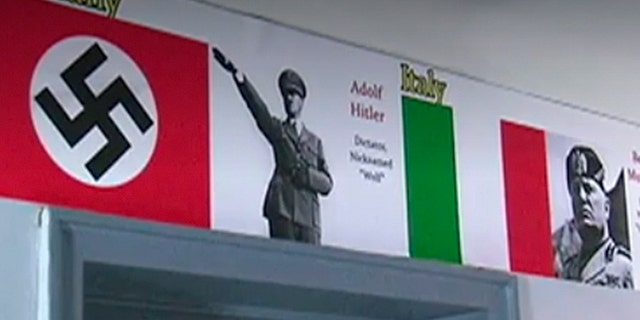 The banner documenting the two sides in World War II — which features Hitler in front of a Nazi flag — went up recently, residents told the paper.
The paper reports that even more bizarrely the building's directory is littered with names of people who don't live there — including Nazis Rudolf Hess and Josef Mengele.
"Everyone in that building is afraid," said Lynn Calvacca, who owns two condos in the building and is suing Milano over a financial dispute, according to the Post. "When you have somebody who's a large man, boisterous, loud — he pretty much convinces or scares anyone he's with to get his way."
New York City Councilman Jimmy Van Bramer, who represents the Sunnyside neighborhood where the building is located, said at a press conference Wednesday the lobby had become a "hate crime," according to WCBS-TV. He noted that Milano was also president of the building's condo board.
"What's happening in this building is an affront to all of us," he said, according to Fox 5 NY. "It is an absolute disgrace that there are Sunnysiders who are living in fear, literally, being held hostages in their own homes because of the property manager and director of the board here who is terrorizing the people of this building with racist, anti-Semitic and anti-immigrant actions that are taking place on almost a daily basis."
Milano's attorney Jacob Laufer told the station that the murals in the lobby were approved by the board to reflect American history.
"While the appropriateness of such informative and evocative artwork in the lobby is a matter of judgment and taste, no fair observer would conclude that it is bigoted in any way," he said.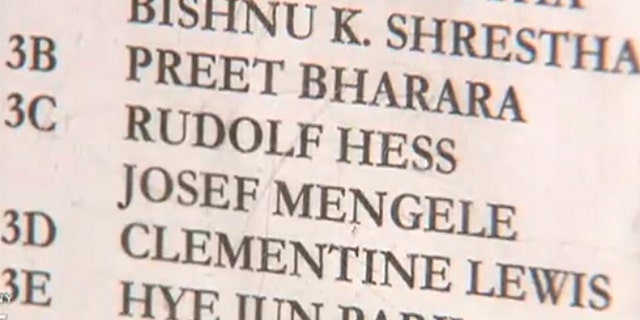 But Calvacca told WCBS that only one person sits on the building's condo board -- Milano.
"There are no other board members that I know of of," Calvacca said. "This is his message to say, 'You know what, don't fool around with me cause I own this building.' And I don't mean financially, he owns with the terror that he's inflicting upon people."