Historic Cemetery in Philadelphia Shuts Down, Leaving Families With No Answers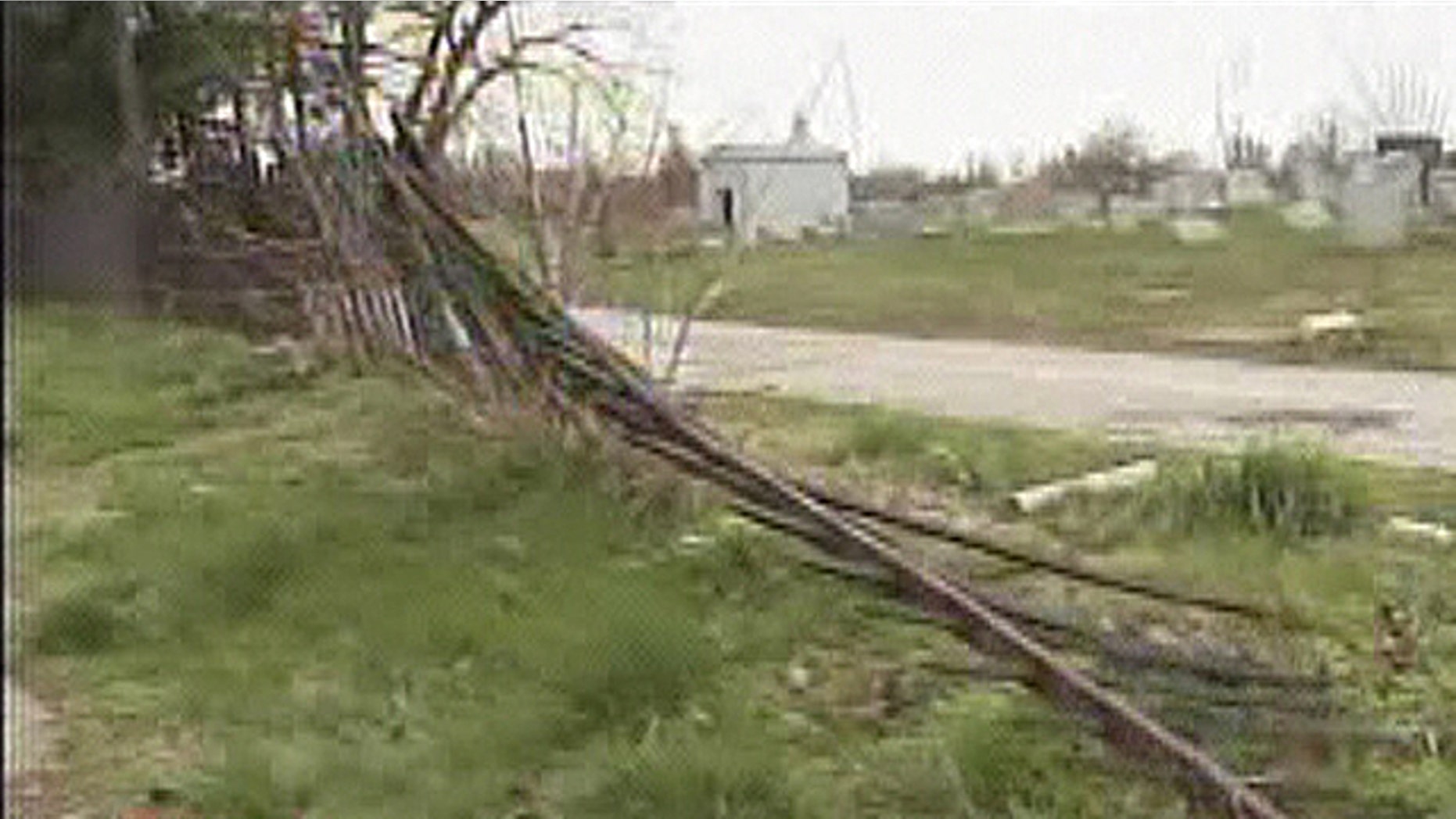 A sprawling, 156-year-old cemetery in Philadelphia has closed, leaving friends and relatives of some 80,000 people buried there without answers as to what will happen next.
The Mount Moriah Cemetery on Kingsessing Avenue in southwest Philadelphia was established in 1855. Originally a 54-acre parcel along Cobbs Creek, the cemetery later grew to 380 acres and eventually became a popular choice as the final resting place for area veterans, local politicians and even Betsy Ross, whose remains were exhumed in 1975 for reburial in the Betsy Ross House in preparation for the bicentennial celebration.
But those who call the cemetery now are greeted with an ominous recorded message.
"The Mount Moriah Cemetery is now closed for business, effective immediately," the recording says. "Mount Moriah Cemetery is no longer accepting any orders. This includes for funerals or burials of any kind. No further information is available at this time."
The cemetery's office door has been locked and no staff or groundskeepers could be found at the sprawling site, which is peppered by trash, spare tires and other refuse, according to MyFoxPhilly.com.
Several sources told the website that city and state officials are already in court taking action against the cemetery, but legal proceedings have been slowed due to disputes over who last owned the site.
The Philadelphia Historical Commission referred inquiries by FoxNews.com to Leonard Reuter, assistant city solicitor, who did not return a message seeking comment on Thursday.
But at least one area resident said they're at a loss as to what will happen next regarding their loved ones buried at the cemetery.
"We come from a small place and this is where most of our family and friends are buried at," Latisha Jones told MyFoxPhilly.com. "You know, we at home thinking our family and loved ones is here resting in peace."
Other notable figures buried at the cemetery include Horatio Pennock Connell, a former sheriff of Philadelphia county and a member of the state's House of Representatives; John Whitehead, a singer-songwriter best known for the 1979 dance hit, 'Ain't No Stopping Us Now'; and Jesse Duncan Elliot, a Naval officer during the War of 1812 who served as second in command to Capt. Oliver Perry during the Battle of Lake Erie on Sept. 10, 1813.
According to mountmoriah.info, a research website not directly affiliated to the cemetery, Mount Moriah was established along the "rural ideal" of final resting places in the mid-18th century.
"Philadelphia was a booming city, and many of its older, smaller urban graveyards, located in city blocks and alongside churches, stood in the way of development," the website reads. "The concept of large pastoral cemeteries originated in Paris, and Laurel Hill Cemetery brought this concept to Philadelphia in 1836, followed closely by Monument Cemetery and in 1840 by the Woodlands Cemetery. A spate of new cemeteries, including Mount Moriah, followed these and put the bucolic rural cemetery within the grasp of much of Philadelphia's middle class."