Heroin hidden inside greeting card is intercepted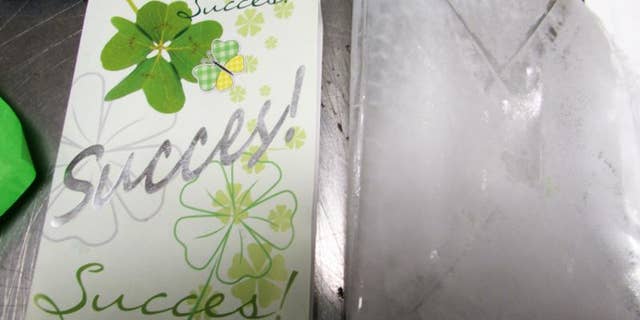 U.S. Customs and Border Protection officers in Philadelphia found heroin in a greeting card last month.
The officers found the air parcel on April 29, according to a press release by the U.S. Customs and Border Protection. The package, which was disguised to look like it was holding important documents, was en route to Washington, D.C. from the Netherlands when cops made the find.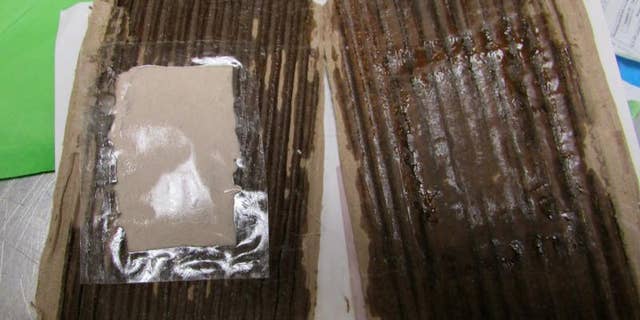 The heroin, valued at about $500, was wrapped in plastic and hidden between the cardboard flaps of the card, CBP said.
NEW 'GRAY DEATH' DRUG CAN KILL WITH A SINGLE DOSE, AUTHORITIES WARN
"The heroin interception is another example of how Customs and Border Protection officers exercise vigilance to deftly uncover creative narcotics concealment methods," said Kevin Donohue, Acting Customs and Border Protections Port Director for the Area Port of Philadelphia.
No arrests have been made, authorities said.
11-YEAR-OLD REVIVED WITH NARCAN AFTER HEROIN OVERDOSE, POLICY SAY
This isn't the first time drugs have been exported through greeting cards. Indiana prisons have banned greeting cards from entering the facilities after officials discovered that cards saturated with K2, a liquid synthetic drug, were being sent to the inmates, according to Fox59.