Hawaii volcano spurs new evacuations on Big Island after new lava fissures reported
HILO, Hawaii – New fissures have opened on Hawaii's Big Island - bringing the total to 17 - spewing bits of bright red lava several hundred feet in the air and escalating fears of violent explosions to come, more than a week after Kilauea, one of the world's most active volcanos, erupted.
Hawaii Civil Defense officials said they went door-to-door Sunday waking people up and telling them to evacuate. At least 37 structures, including 27 homes, have been destroyed since the eruptions began. The lava has covered more than 17 acres of land.
Officials earlier reported 18 fissures, but revised the number to 17 after saying one crack that emerged never erupted lava.
The Hawaii National Guard is prepared to use ground convoys and helicopters to help evacuate hundreds of residents stuck in the southeast corner of Hawaii's Big Island should Kilauea make it impossible to get out, authorities said.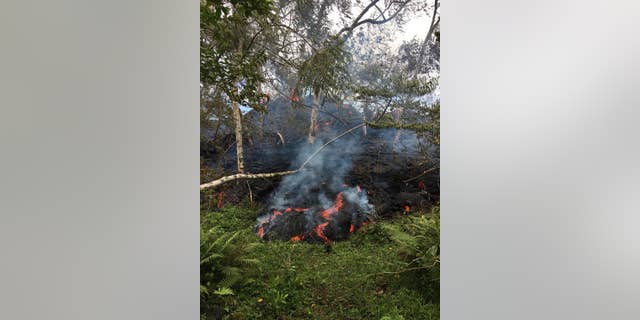 Officials also are asking vacation rental properties to close up shop in Lower Puna to "relieve the demand for water and to reduce the area population so emergency operations can focus on residents who live in the area."
They also ordered all of the parks in the area to close. One of the only ways in and out - Highways 132 and 137- will remain open but only for local traffic.
Cracks along the highway have worsened in the last few days, with authorities fearing even more fissures could form. Residents have said they fear getting cut off when, not if, the major roadway gets shut down.
"I'm in the shelter because if the highway gets cut off, I'm stuck on my property," resident Shannon Malina told Fox News. Malina has been living at one of two American Red Cross emergency shelters in the area.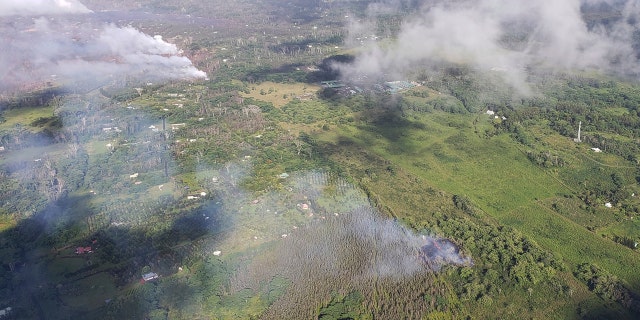 David Ellis agrees.
"I think everybody recognizes that the lava outbreak is purely unpredictable," Ellis told Hawaii News Now. "I think our greatest danger is being cut off when Highway 132 is closed, and that should be soon, from everything that I hear."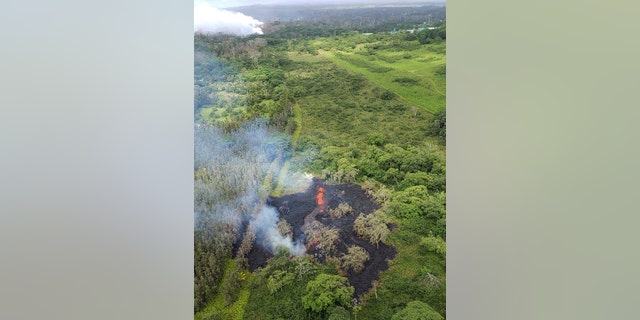 Malina adds that a lot of people have been taken in by the bigger farms that have openings.
"A lot of the community is taking care of their own," she said.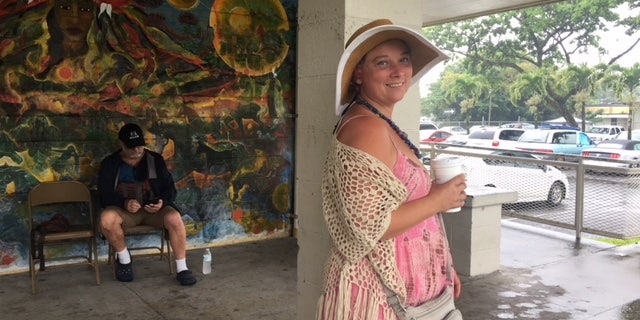 Two community centers have been opened to shelter people and pets.
HAWAII VOLCANO EVACUATION ALERT MAY ARRIVE ON SHORT NOTICE, OFFICIALS WARN
"We assume the worst, and hope for the best," Ellis added.
Tina Neal, U.S. Geological Survey scientist-in-charge at the Hawaiian Volcano Observatory, said the volcano is still "highly active." The volcano could spew out "hotter, fresher" magma, destroying everything in its path.
"The situation remains unstable. Additional outbreaks of lava are likely."
HAWAII VOLCANO STOKES FEARS OF WEST COAST ERUPTIONS
The new developments over the weekend also prompted the U.S.G.S. to warn of possible more disaster to come. Experts are eyeing volcanic peaks on America's West Coast, part of the geologically active Pacific "Ring of Fire."
The West Coast is home to an 800-mile chain of 13 volcanoes, from Washington state's Mount Baker to California's Lassen Peak. They include Mount St. Helens, whose 1980 eruption in the Pacific Northwest killed dozens of people and sent volcanic ash across the country, and massive Mount Rainier, which towers above the Seattle metro area.
"There's lots of anxiety out there," said Liz Westby, geologist at the U.S. Geological Survey Cascades Volcano Observatory in Vancouver, Washington. "They see destruction, and people get nervous."
Hawaii's Kilauea volcano is threatening to blow its top in the coming days or weeks. Scientists say there's not definitive answer on when the volcanic activity will end.
Geologists warn that Kilauea's summit could have an explosive steam eruption that would hurl rocks and ash miles into the sky.
Fox News' Bradford Betz and The Associated Press contributed to this report.