Hawaii volcano lava destroys hundreds of homes overnight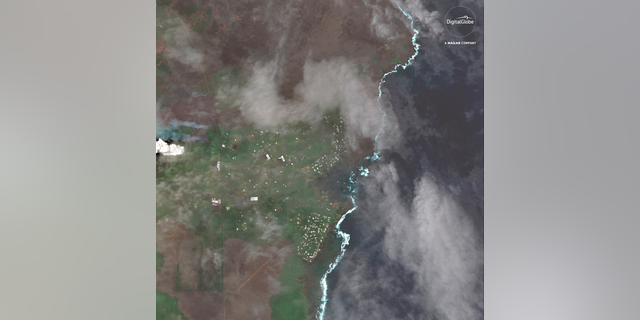 NEWYou can now listen to Fox News articles!
HONOLULU – A Hawaii County spokeswoman says lava from the erupting Kilauea volcano destroyed hundreds of homes overnight.
Janet Snyder said Tuesday there's not an exact count, but hundreds of homes were lost Monday night in Kapoho Beach Lots and Vacationland.
Lava destroyed Mayor Harry Kim's second home in Vacationland.
County Managing Director Wil Okabe says his vacation home in Kapoho Beach Lots is also threatened.
Most area residents have already evacuated.
Okabe describes the area as a mix of vacation rentals and year-round residences.
Scientists say a morning overflight confirms that lava has completely filled Kapoho Bay. Lava has inundated most of Vacationland and has covered all but the northern part of Kapoho Beach Lots.
Lava has been flowing from fissures that broke out in neighborhoods last month.