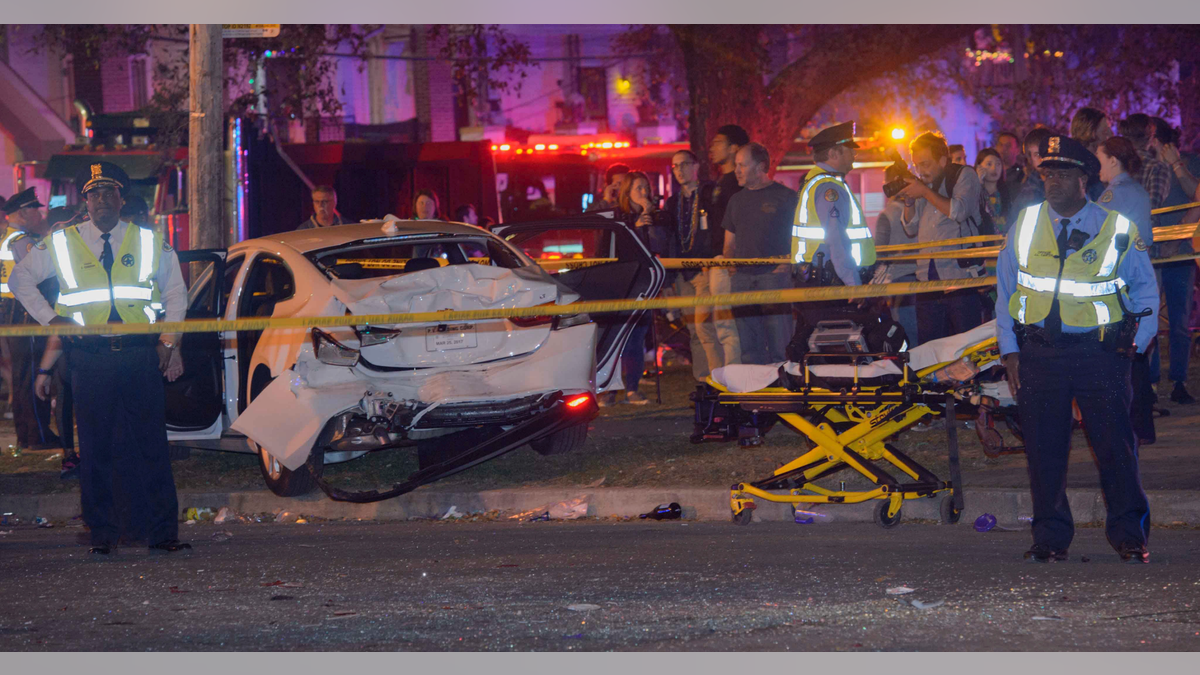 NEW ORLEANS – The driver of a pickup truck that plowed into a crowd at a New Orleans Mardi Gras parade in February pleaded guilty to 11 felony charges Friday.
Sentencing is set for Jan. 12 for 25-year-old Neilson Rizzuto. He entered guilty pleas Friday to felony charges of first-degree vehicular negligent injury, plus a misdemeanor charge. Last month, he had pleaded guilty to 13 misdemeanors in connection with the crash.
Each of the 11 felony counts carries up to five years in prison.
As many as 32 people were reported hurt in the Feb. 25 crash on the route of the Endymion parade.
New Orleans media reported that some victims attended Friday's hearing and described injuries, including broken bones and lacerations.
Faye Bertrand described physical pain and the emotional toll of post-traumatic stress disorder. She said she was leaving the parade in a car with her family members when Rizzuto rammed them from behind, slamming their car into a utility pole.
"I blacked out and had to be taken by ambulance to the hospital with injuries to my head, my neck, my abdomen, back and my knee. I'm in pain every day. I suffer from insomnia, migraines, and what has been diagnosed as PTSD. It seems like it's a nightmare on some days," said Bertrand, according to an account in The New Orleans Advocate.
More victim impact statements are expected at January's sentencing.
"By pleading guilty, he's accepting full responsibility for all the remaining counts," Rizzuto's defense attorney Nanak Rai told NOLA.com|The Times-Picayune .