Groom rescues struggling swimmer moments after beach wedding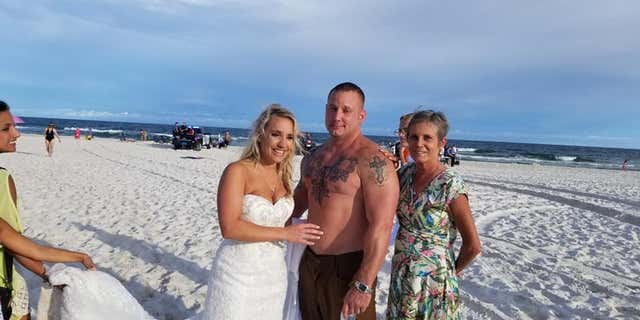 Moments after a couple got married in Alabama, husband Zac Edwards was credited with saving a drowning man's life.
Edwards and his wife, Cindy, had just gotten married at Orange Beach on Aug 2. The two were posing for photographs on the beach when a woman told them someone was struggling in the water, Fox 10 reported.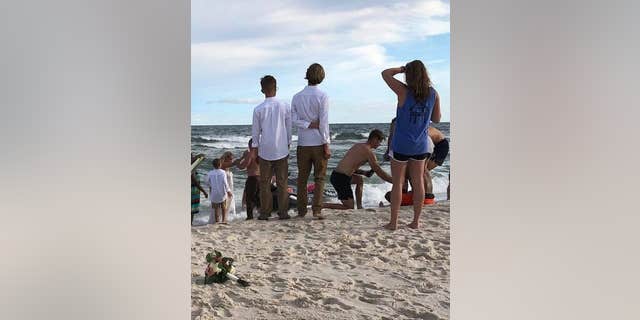 There were reportedly red flags along the beach, and lifeguards on duty were busy saving someone else.
So Edwards, a Coast Guard Petty Officer 2nd Class and a former lifeguard, jumped into action. He stripped off his shirt and ran for the water.
"I wasn't going to let him drown," Edwards told the Pensacola News Journal, which reported the Coast Guard member approached the man with a flotation device.
"He kept saying, 'I can't breathe. I can't breathe,'" Edwards recalled. "My goal was to keep his head out of the water."
First responders soon arrived to the scene, where they helped Edwards and the man, a Mississippi high school student, get to shore.
"I didn't think that the day that changed my family's life for the better would change another family's life for the better too," the groom recalled.
He said that while he was in the water, all he could think about was Cindy.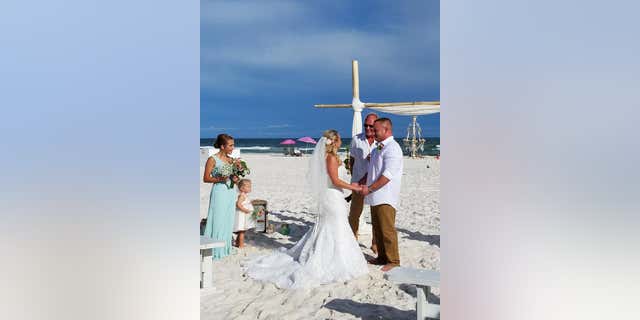 "It beat us up pretty hard getting in and we pulled up on the beach everybody grabs him. I got up and she's running out in her wedding dress. I'm bleeding from the nose and trying to tell her get away because I know how important that dress was and I didn't want to ruin that," he said.
Cindy Edwards said she got a package deal, telling Fox 10 she got a "hero and hubby in the same day."
The Associated Press contributed to this report.