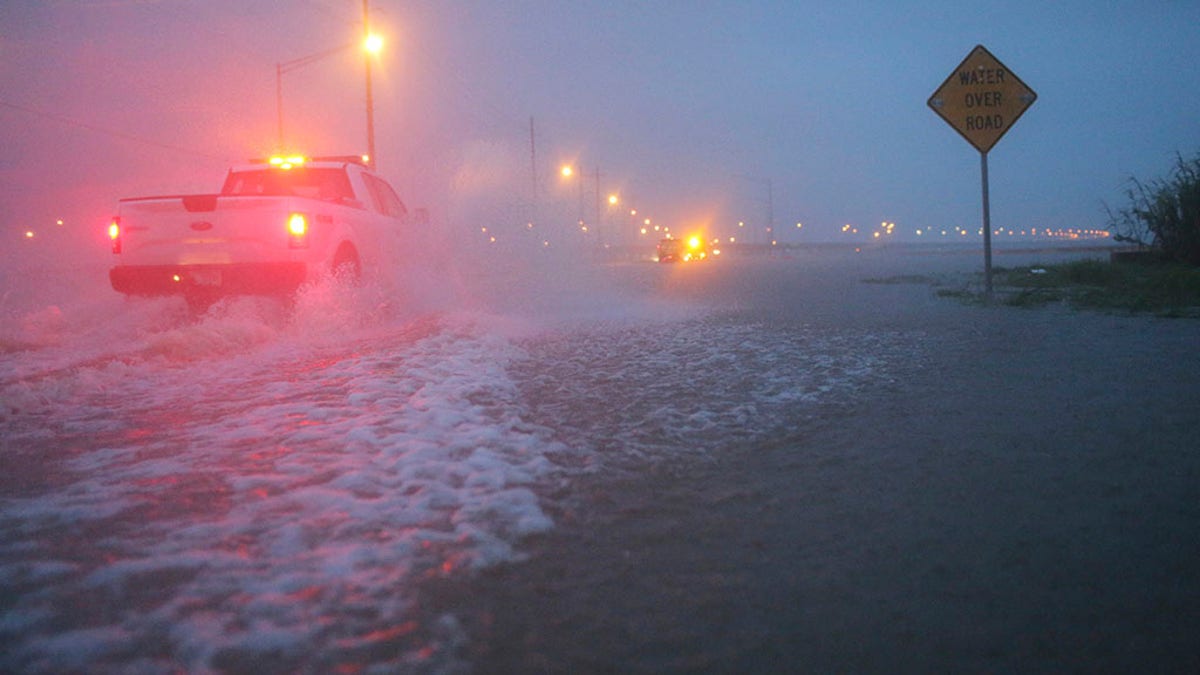 JACKSON, Miss. – Heavy rains caused by Tropical Storm Gordon are causing a Mississippi Delta dam to breach, officials said.
The National Weather Service issued a flood warning for parts of Carroll County downstream from Murdock Lake, where water was eroding an earthen dam late Friday.
The area near Black Hawk, about 70 miles north of Jackson, received more than 12 inches of rain Wednesday during Gordon according to radar estimates, senior Weather Service forecaster Mike Edmonston said. Carroll County saw widespread flash flooding with water entering some homes, and some farmers said their crops were significantly damaged.
Dusty Myers, chief of the dam safety division for the Mississippi Department of Environmental Quality, said there's one main breach where water is penetrating through the dam.
"It seems to be holding a lot better than I would expect," Myers said. However, he said it was still likely that the dam would fully breach. He said if it didn't wash away, officials would have to dig a trench to breach the dam themselves because it's unsafe.
"There's really not anything we can do as far as preventative action," Myers said.
Three houses have been evacuated in the rural area. The Mississippi Highway Patrol is blocking off Mississippi 16 and other roads, as water is expected to rise up 8 to 10 feet on Abiaca Creek by Saturday. Edmonston said the flash flood would likely dissipate by the time it reached the table-flat Delta, about 15 miles west.
The dam is one of more than 500 across the state built with federal aid to control flooding and erosion. Myers said this one is owned by the Abiaca Creek Drainage District and that the Department of Environmental Quality had inspected the dam a few weeks ago. The inspector noted vegetation on the dam, which can create voids that water can travel through. But Myers said problems appeared minor, noting rain may have pushed water to a record high in the lake.
"Nothing was really a glaring problem that I was aware of that would have alerted us that this dam was going to fail," he said.
Myers said seven to eight dams fail each year in Mississippi and rural drainage districts can sometimes have trouble maintaining decades-old structures.
"This is one of the bigger ones in the last few years," Myers said of the 60-acre lake.
A dam south of Jackson failed in February, sending water and debris rushing across a major four-lane highway.