Good Samaritan killed after helping 2 South Carolina teens pull SUV from ditch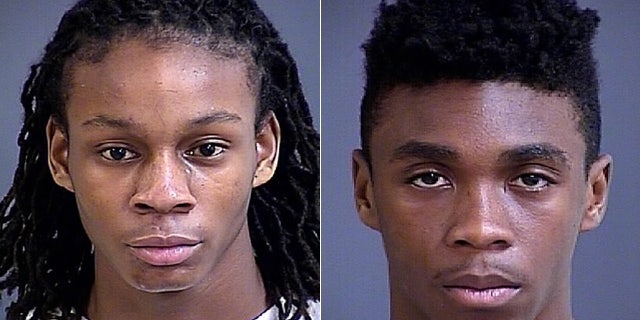 Two South Carolina teens were arrested on murder charges Monday after allegedly killing a Good Samaritan who helped the pair pull their vehicle out of a ditch.
WCSC-TV reported that Deon Frasier, 17, and Michael Dupree-Taylor, 19, were denied bond Tuesday after they were arrested at a North Charleston apartment.
According to a North Charleston police affidavit, the two teens asked the victim, identified as 45-year-old Chadwick Garrett, to help them pull their 2016 Dodge Durango out of a ditch. Witnesses told authorities that Garrett agreed to help the pair with their SUV for $20.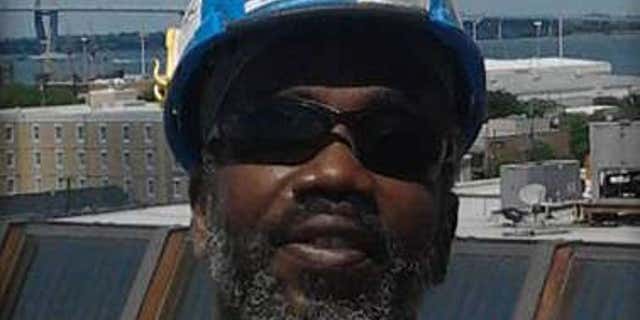 Authorities said that after Garrett helped the pair pull the vehicle out of the ditch, Garrett asked Frasier and Dupree-Taylor about the $20 when Frasier took out a gun and allegedly fired several rounds and struck Garrett in the chest.
The station, citing the affidavit, reported that Frasier jumped into the passenger side of the SUV and Dupree-Taylor was in the driver's seat as they fled the scene.
Authorities said a female called 911 about 20 minutes after the shooting about her SUV being used without her permission. Investigators said the woman accurately described the vehicle that was used to leave the scene of the murder and the two suspects who were driving.
According to WCSC-TV, police officers arrived at the female's apartment and she told authorities that Frasier and Dupree-Taylor were inside. Police said there was a brief standoff, but they surrendered without incident.
Investigators said that Dupree-Taylor had confessed to being at the scene of the shooting, while Frasier confessed to being the gunman that shot and killed Garrett.
An unidentified witness told WCSC-TV that she heard the gunshots.
"I heard about three gunshots because I was sitting down getting ready to eat, I thought it was firecrackers," she said. "It's dirty, evil."
At the bond hearing Tuesday, Garrett's family called the two teens "cowards."
Frasier was also charged with possession of a weapon during a violent crime, WCSC-TV reported.