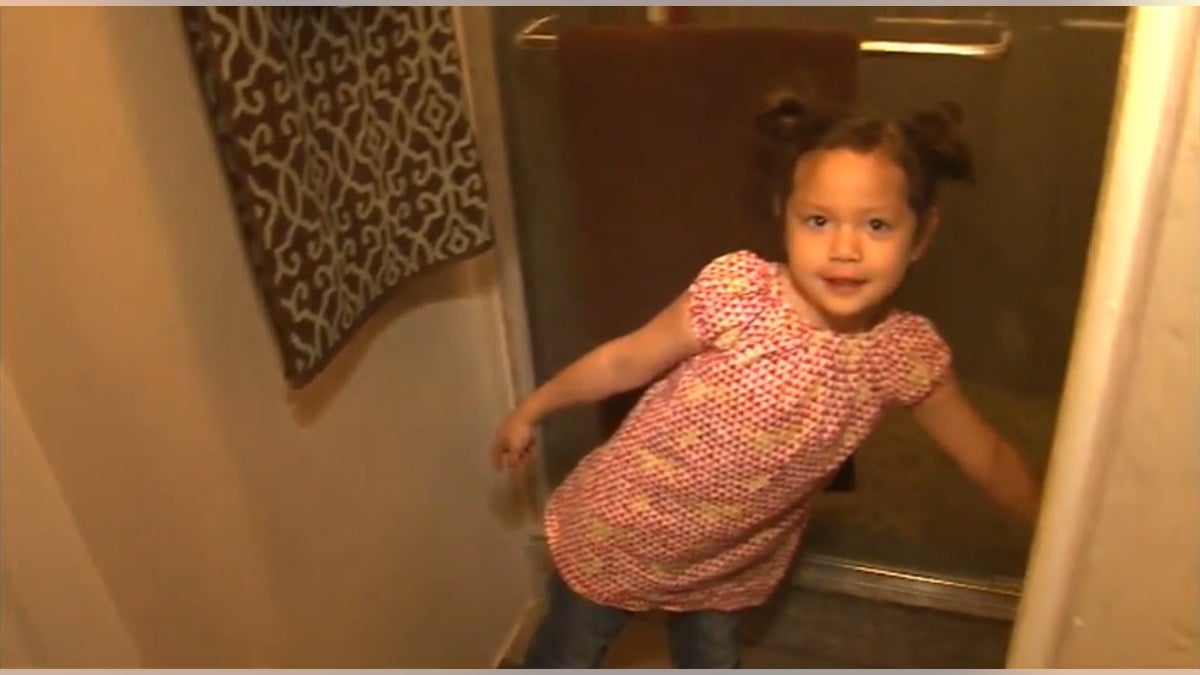 A 14-year-old girl and her 4-year-old niece managed to hide in a bathroom and text for help after an intruder burst into their California home while they were alone Tuesday.
Savannah Jones was babysitting her 4-year-old niece in Montclair when an unknown man knocked on the door around 3:30 p.m., Fox 11 reported.
YOUNG MAN WHO WALKED MILES TO WORK NOW DRIVES AFTER POLICE RAISE CASH
Jones looked out the peephole in the front door and saw the unknown man standing on the porch. She quickly took her niece, Zoyee, into the bathroom and called her mother.
While on the phone with her mom, she heard the front door being kicked open so she hid in the bathroom with her niece.
SEARCH FOR ANSWERS AFTER PREGNANT MOM SHOT TO DEATH NEXT TO HER BABY
"I was very scared not so much for myself, but just Zoyee," the teenager told KTLA. "I was looking at the door and I could see the door knob move."
Her mother, Maria Muratalla, kept texting back and forth with her daughter and called a neighbor, who contacted 911.
"She was very smart and brave," Jones' sister Yesenia Barragan told KTLA. "She did everything right."
Jones said she can only image what could have happened had the man found them.
The unknown suspect, a man in his 20s, ransacked the property, but left without finding the girls hiding in the bathroom, police say. A K-9 unit searched the area but the suspect has not been found. It's not clear how much he may have stolen.