German tourist punched, sexually assaulted in NYC robbery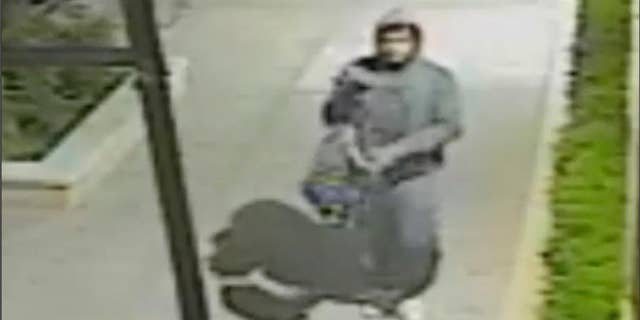 NEW YORK – Police are searching for a man who punched and sexually assaulted a German tourist in New York City in a violent robbery caught on video.
The Daily News (http://nydn.us/2pdsFCl ) reports that the attack occurred around 3 a.m. Thursday as the 31-year-old woman walked back to her Airbnb rental in Harlem.
Surveillance video issued Friday by the New York Police Department shows the man yanking away the woman's bag. He then punches her in the head and she falls to the sidewalk. He continues to hit her as she lies on the ground.
Police say he also tore off her pants and sexually assaulted her.
The Daily News reports that the woman's teeth were knocked out. Police say she was taken to a hospital in serious but stable condition.