German shepherd who saved family from bear attack gets last-minute reprieve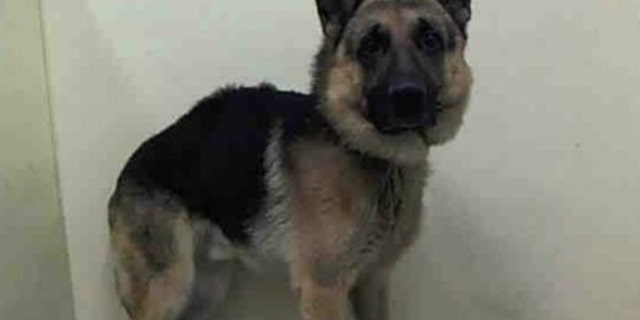 The 4-year-old German shepherd that reportedly 'chased a bear away from' his family—and likes to cuddle—was set to be euthanized after the same family handed him over to a New York City shelter, but was saved in the last-minute by a "rescue organization," The Examiner reported.
Examiner.com reported that the dog, named Duke, is listed as an urgent case at the New York City Animal Care and Control, which means he could be euthanized at any moment. He was turned in on July 30.
There are limited details on the bear incident, but the dog's family mentioned it in the dog's "exit interview."
Duke is house trained and can respond to a few commands. He has been listed as a "New Hope," according to the Examiner, because of some behavioral issues. But the family reportedly wrote, "He is wonderful with his family as well as extended family and friends that he sees regularly."