Georgia woman, 103, returns to church after exit of preacher who banned her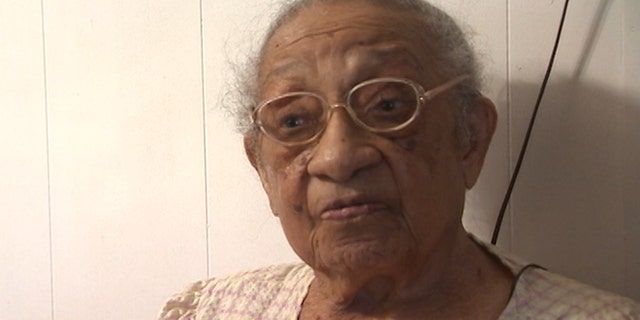 NEWYou can now listen to Fox News articles!
Nothing could keep 103-year-old Genora Hamm Biggs from her church -- not even a pastor who expelled her from her place of worship for nearly a century.
Biggs is now allowed to return to the Union Grove Baptist Church in Elberton, Ga. -- and the pastor who gave her the boot is the one who won't be back, according to her attorney.
A parishioner since she was 11, Biggs was banned last month from attending after she disagreed with the church's pastor over his preaching style. When Biggs decided she'd attend anyway, police were called to the small church, where Biggs also worked as the secretary for some 40 years.
"This is the only church she's ever known."
Following her expulsion, the Rev. Tim Mattox, the pastor of six years, claimed he received death threats. On Wednesday, parishioners announced that Mattox was leaving along with other members of the congregation to form a new church.
Biggs was then handed the key to the church and is now responsible, along with a handful of other members, for electing a new pastor, her attorney, Ken Dious, told FoxNews.com.
"She's elated," Dious said of Biggs on Thursday.
"This is the only church she's ever known," he said. "It was her grandfather who started that church."
Biggs and Mattox had long sparred over his preaching style, which she characterizes as a "Holiness style" that she claims doesn't belong in the Baptist church. Tensions between pastor and parishioner came to a head in early August when Mattox sent her a letter stating she could no longer attend church there "for any reason whatsoever," Fox affiliate WAGA-TV reported.
"This letter is to inform you that according to the By-Laws of the Union Grove Baptist Church, and by vote of the active members, any membership or associations that you have had with this church are now officially revoked," read the letter, dated Aug. 2.
Mattox and other members of the flock are planning to start a new church, called New Bethel, which they said Biggs would not be welcome to join.
Biggs, however, said through her attorney she hopes those church members will one day come back.