Georgia officer wounded in Walmart shootout in serious condition, mouthed to his wife: 'I love you'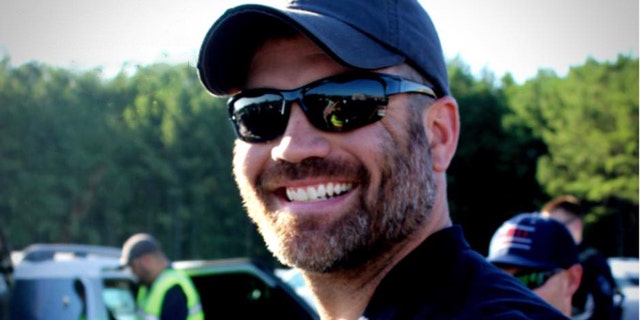 A police officer hospitalized after he was shot by a shoplifting suspect near a Walmart in Georgia is being helped along by "his wife who has not left his side."
Officer Matt Cooper "is still in serious condition with the bullet lodged against his carotid artery," the Covington Police Department wrote on Facebook.
Police said Cooper mouthed the words, "I love you," to his wife. A nurse asked after, "Did you just tell her 'I love you?'" The 34-year-old nodded yes.
Police said officers were responding to the report of a shoplifting Monday, 35 miles southeast of Atlanta, when the suspects ran away and fired, hitting Cooper at about 1 p.m.
Suspect Aaron Demonta Fleming, 21, was shot and killed at the scene. Investigators said the gunshot was likely self-inflicted. Two other suspects are in police custody.
Cooper was airlifted to Atlanta Medical Center, as Fox News previously reported. Police said he was moved to Grady Hospital.
"Prayers are working and Matt is fighting hard! The outpouring of love and concern for our officer is overwhelming!" the police said on Facebook.
Fox News' Robert Gearty and The Associated Press contributed to this report.