A Georgia man on his way to a funeral Wednesday ended up in his own life-or-death situation when a massive tree toppled over, bringing down live power lines on top of his Mercedes -- which had caught on fire.
Sam Lenaeus was leaving Atlanta on his way to western Georgia around 9 a.m. when the tree fell in front of his car.
"A tree fell in front of me and ultimately ended up in front of my car with live power lines," Lenaeus told FOX 5 Atlanta. "I was trapped. The lines were on all sides of my car. And the car was catching on fire."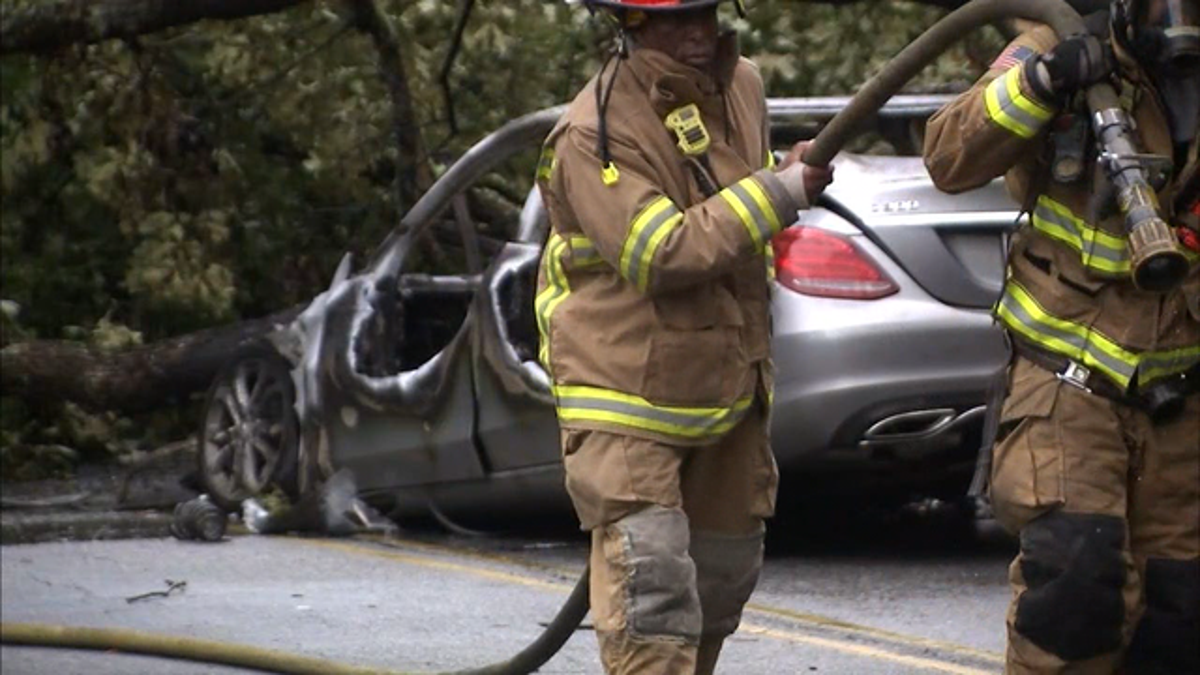 As the fire grew, the Atlanta realtor said he needed to make a critical decision.
"I thought I'd rather electrocute than burn, so if it started burning I would have gone and tried to get out," Lenaeus said.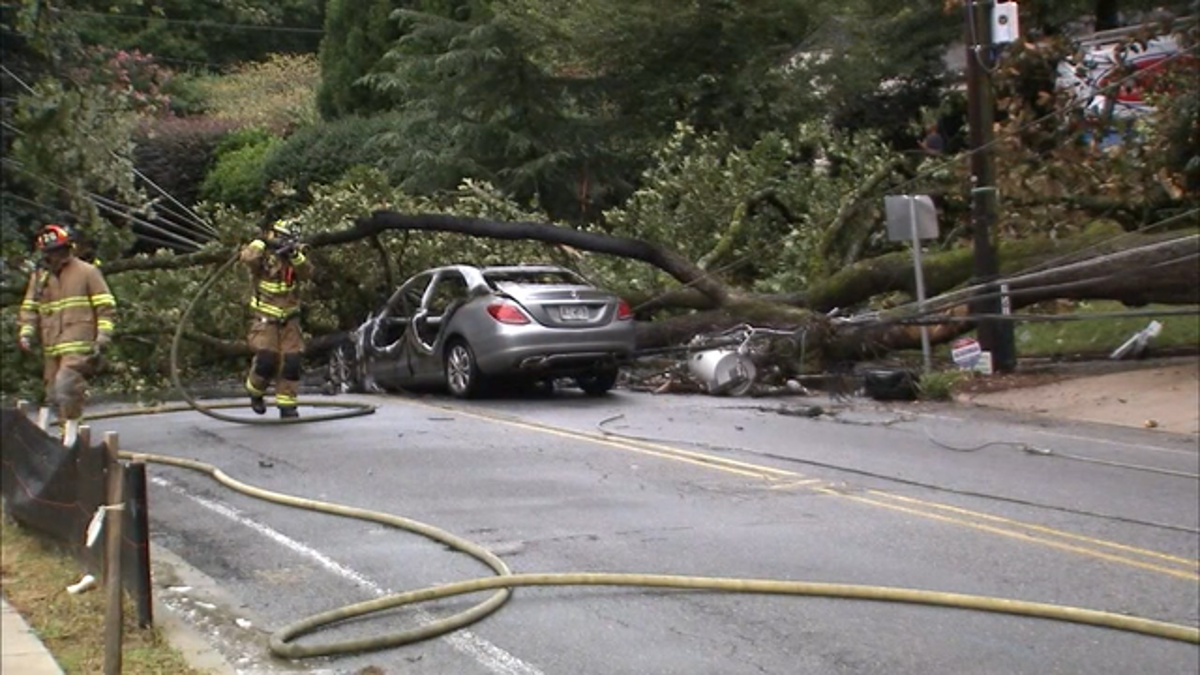 After a bystander got close to his car to tell him he could safely escape, Lenaeus was able to get out when a nearby transformer exploded and cleared one of the live wires out of the way.
"It whipped through the side mirror and severed the mirror off the car," he told FOX5. "So I was left with a clear side I could open up and get out."
The Mercedes ended up entirely engulfed in flames after Lenaeus escaped.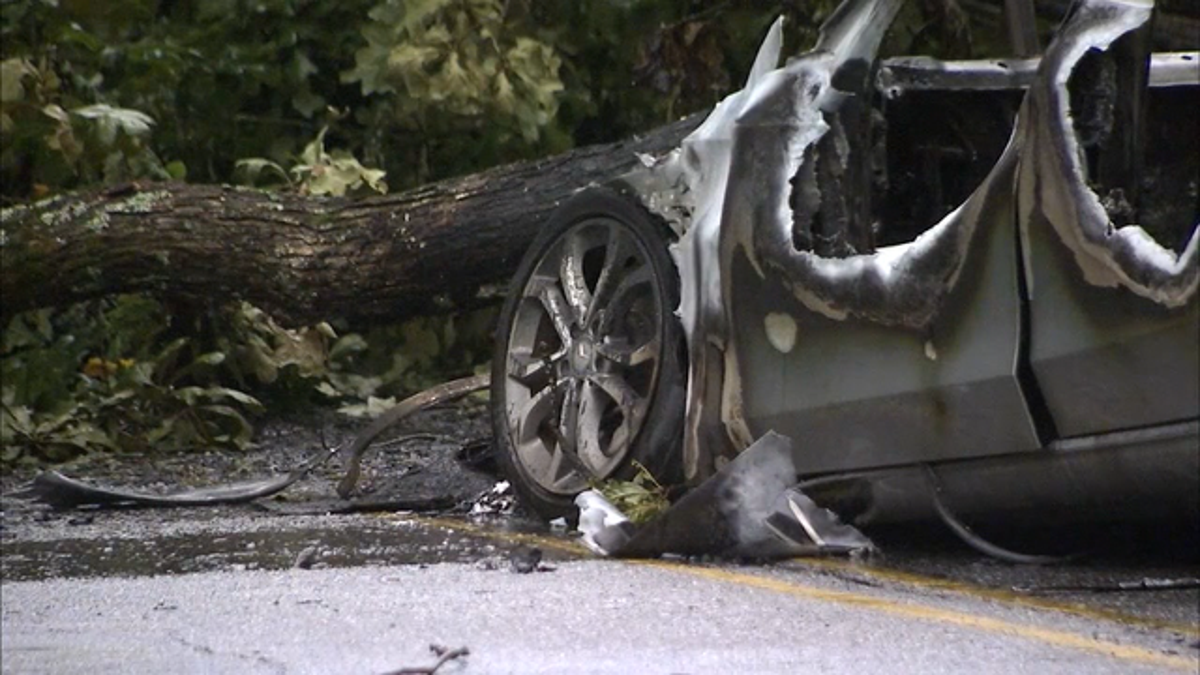 Leneaus told FOX5 that firefighters had to wait for the power to be shut off before approaching his burning vehicle, and he believes he wouldn't have made it out alive if he didn't make a run for it when he did.
"What is your life lesson out of all this? You just have to keep going," he said. "And be smart. Think about what's happening around you."