Gazebo where officer killed Tamir Rice to be disassembled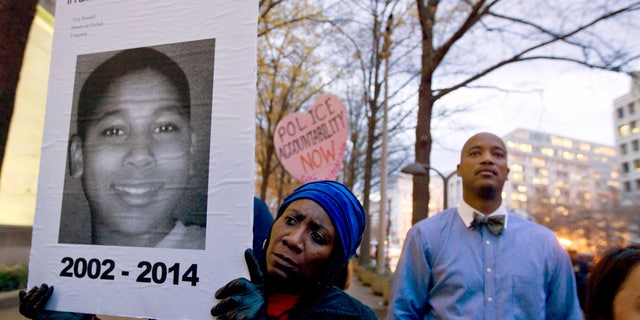 NEWYou can now listen to Fox News articles!
CLEVELAND – The gazebo where 12-year-old Tamir Rice was fatally shot by a Cleveland police officer is scheduled to be disassembled.
A Chicago arts organization is planning to display the gazebo where the black boy was killed by a white officer while playing with a pellet gun in November 2014. It became a makeshift memorial to Tamir.
A spokesman for the Stony Island Arts Bank says the shingles will be removed Wednesday, with work continuing into next week.
The gazebo has become a symbol for a protest movement over the killings of black men by police. The Tamir Rice Foundation is finalizing an agreement to loan the structure to the arts organization.
Two Cleveland-area companies have agreed to take it down for free.