Gay Day of Silence a Waste of Tax Dollars, Critics Say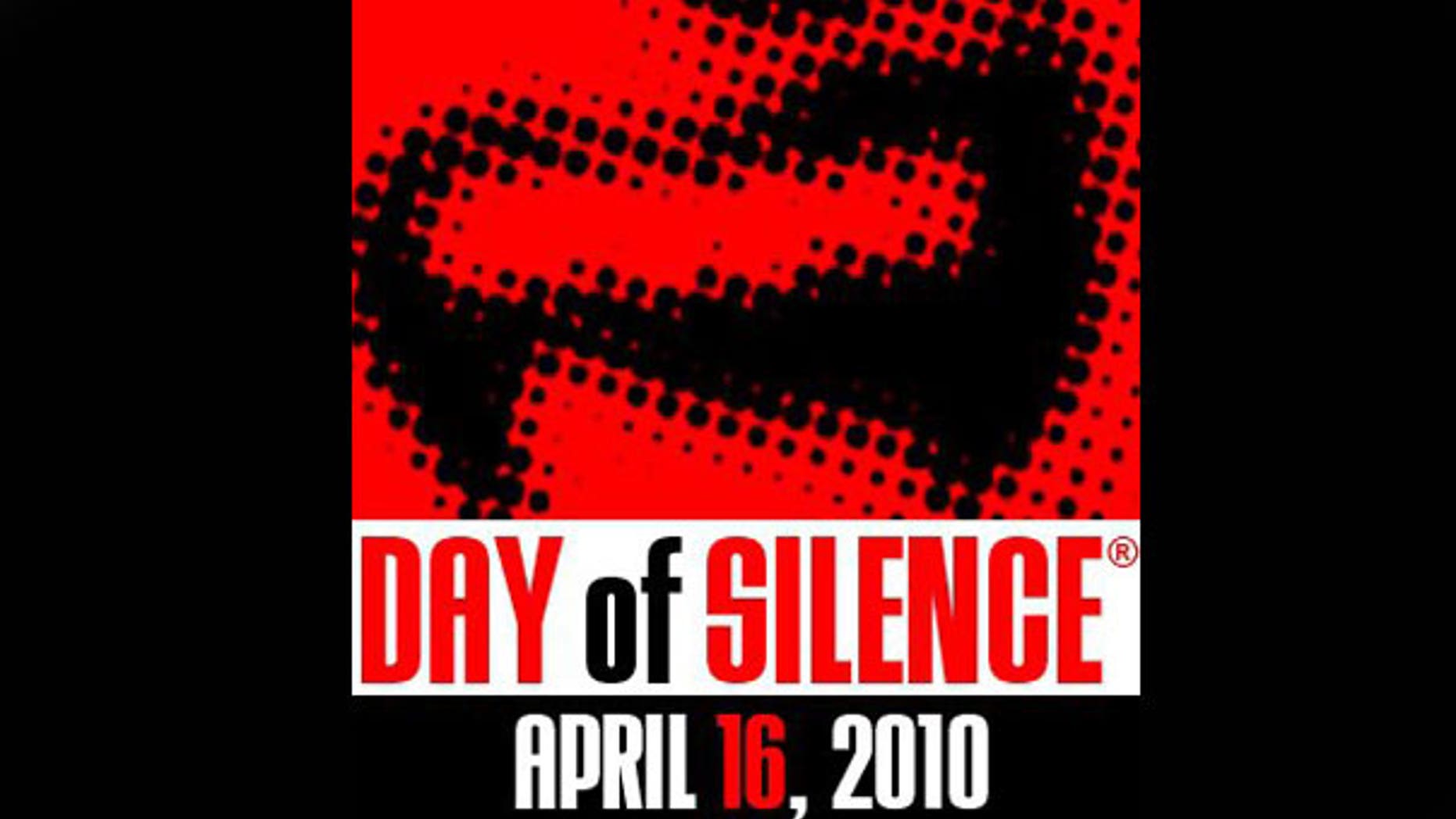 Thousands of public schools nationwide will allow students affiliated with a gay and lesbian advocacy group to sponsor an anti-bullying "Day of Silence" on Friday, a demonstration some socially conservative family organizations say is a disruptive waste of taxpayer dollars and a reason to keep kids out of school.
GLSEN — the Gay, Lesbian and Straight Education Network — is organizing the 15th annual Day of Silence for April 16, encouraging students to remain mute during classes to call attention to verbal and physical abuse of gay students.
GLSEN says students at more than 5,000 middle and high schools are expected to participate, and over 30,000 people have joined a Facebook event promoting the effort. Many sport T-shirts or hand out literature promoting alliances between gay and straight students.
But family advocacy groups warn that GLSEN is using the day to try to indoctrinate kids and force a pro-gay agenda into schools — something they want kept out of class entirely.
"I think that we shouldn't be exploiting public education for this," said Laurie Higgins, director of school advocacy for the Illinois Family Institute. "There are better ways to use taxpayer money. We send our kids there to learn the subject matter, not ... to be unwillingly exposed to political protest during instructional time."
Critics say the anti-bullying message could have been spread after hours and off-campus, but GLSEN's choice of venue shows the group's intent for the schools.
"Obviously this is intended to make an impact on the educational environment — otherwise they wouldn't be doing it at school," said Bryan Fischer, director of issues analysis at the American Family Institute. "The only impact it could possibly have would be to interfere with class."
Higgins and Fischer are calling on parents to withdraw their children from classes that participate in the Day of Silence, a move Higgins compared to "civil disobedience" after years of being ignored by school officials.
"This is definitely a last-resort option," she told FoxNews.com, "but school administrators have not listened to parents and teachers. Teachers who object to this are afraid to say anything, afraid of personal and professional repercussions."
But GLSEN says feedback from schools has been positive and that teachers are still in command of their classrooms, no matter how many students choose to take part.
GLSEN distributes materials online outlining what students may do during class to support the Day of Silence, and it urges them to contact teachers and administrators before Friday to avoid running afoul of speech laws.
Lunch period is one thing, but during actual classes students "do not have the right to refuse to speak — instructional time is instructional time," said Eliza Byard, GLSEN's executive director. Supreme Court decisions have denied free speech to students inside classrooms — and that precludes any right to silence.
Byard said the Day of Silence has resonated with so many students over the years because it is a peaceful and non-disruptive way for them to make a difference.
The day began as the creation of a college student at the University of Virginia and has spread to thousands of institutions since 1996. GLSEN, which took over organizing the event in 2001, provides organizing instructions to students — even teaching how to create press conferences promoting the Day of Silence.
But GLSEN says urgent action is still needed to address the dangers gay and lesbian students face on a daily basis. A survey conducted by the group in 2007 found that 86 percent of homosexual students reported being harassed at school, and that more than 60 percent felt unsafe because of their sexual orientation.
"The national picture still doesn't look good and the national numbers still remain unacceptably high," Byard told FoxNews.com.
Byard, who expects this year to be "one of the biggest Day of Silence celebrations yet," said the event is far less disruptive than the backlash against it.
"Participants in Day of Silence go to school, go to class and answer when called upon," she said. "For a family to decide to take their child out of class, it would disrupt that child's learning and that would be a shame."
The boycott of classes is a new tactic being urged by conservative groups to hit school officials where they think it will hurt the most: in the wallet.
"Most schools get reimbursed on the basis of average daily attendance. In other words, they don't get taxpayer dollars for teaching students anything — they get taxpayer dollars for having fannies in the seats," said Fischer, of the American Family Association. "So if you have fewer fannies in the seats that's less dollars for school administrators and that's an incentive for them to do the right thing here."
The family groups also worry that GLSEN's reach into the classroom will continue after the Day of Silence is over. While Higgins agrees that bullying is a problem, she said it would "open a can of worms" to give the group free rein and allow public schools — and public funds — to "transform the moral beliefs of other people's children," she said.
"No decent people want any children to be bullied ... and I think they exploit that sentiment," she said.
GLSEN does not currently receive any federal or state funding, according to a spokesman for the group. The non-profit is funded by charitable foundations, teachers' unions and a host of corporations.