From anti-Trump professors' mouths, 2017's most explosive quotes
College professors have said plenty of crazy things in the past, but President Trump's first year in office proved to be an especially insane year when it came to the rhetoric heard on campus.
While some students marked Trump's November election by screaming at the sky, a handful of liberal teachers spouted their extreme views in the classroom and on the web, costing many of them their jobs.
MOST BIZARRE COLLEGE COURSES 2017: 'HOOKING UP,' 'QUEER RELIGION' AND 'SEXY' VAMPIRES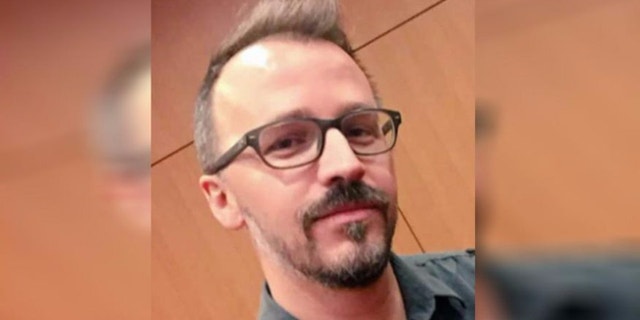 1) Drexel prof blames 'whiteness' for Texas massacre
Perhaps the most consistently controversial figure in higher education this year was George Ciccariello-Maher, the liberal professor who was booted from campus for tweets attributing the Las Vegas massacre to "Trumpism" and "white victimization." He later blamed "whiteness" for the Texas church shooting that left 26 people dead.
In 2016, he tweeted, "All I want for Christmas is white genocide."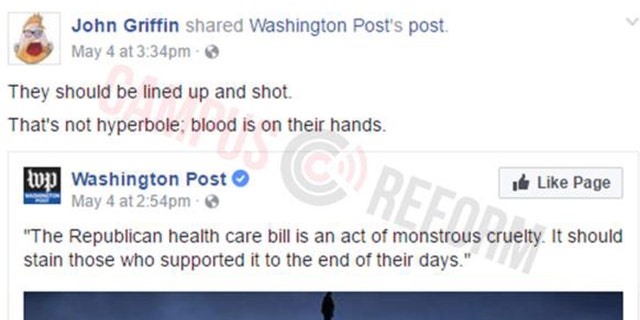 2) Art professor says GOP House 'should be lined up and shot'
Professor John Griffin, of the Art Institute of Washington, posted on Facebook that Republicans should be shot for their passage of an Affordable Care Act replacement bill -- and he was serious, as reported by Campus Reform.
"They should be lined up and shot," the professor wrote, clarifying exactly what he meant. "That's not hyperbole; blood is on their hands."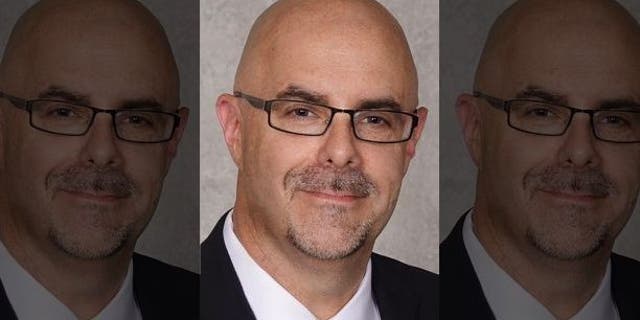 3) Prof said he'd be 'OK' with education secretary being sexually assaulted
In September, Austin Community College paralegal studies professor, Robert Ranco, resigned after tweeting: "I'm not wishing for it … but I'd be ok if #BetsyDevos was sexually assaulted."
Ranco later apologized to Devos on Twitter. His tweets were part of several criticisms of DeVos' claims that Title IX rules governing campus sex assault cases have led to improper investigations.
4) Reward for a prof who called Trump's election an 'act of terrorism'
A human sexuality professor at Orange Coast College in Southern California was caught on camera calling Trump's election an "act of terrorism." Instead of being reprimanded, Professor Olga Perez Stable Cox was awarded "Faculty Member of the Year" honors in March by the community college -- while the student who recorded her was suspended for violating college rules.
5) The Florida professor who suggested Texans deserved hurricane for backing Trump
A visiting University of Tampa professor was fired this summer after writing that Texans deserved Hurricane Harvey for supporting Trump. Kenneth Story, also an adjunct professor at nearby Hillsborough Community College, apologized after tweeting: "I don't believe in instant Karma but this kinda feels like it for Texas. Hopefully this will help them realize the GOP doesn't care about them."

HATE CRIMES AND HOAXES: 10 CAMPUS STORIES DEBUNKED IN 2017