Fox News reporter appears in New York court to fight Holmes case subpoena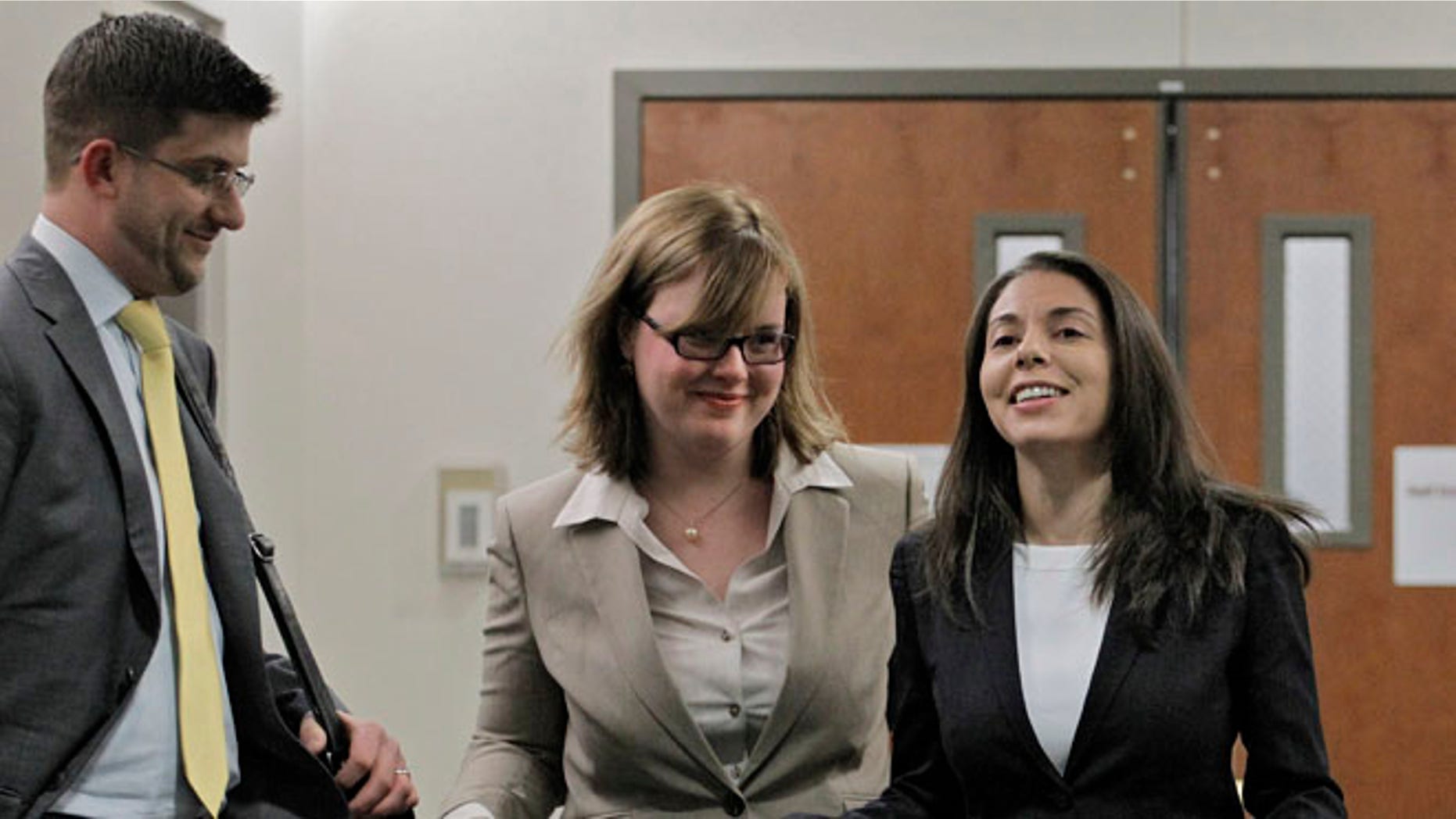 Lawyers for a Fox News reporter who is being asked to name her sources for a story on last year's Colorado theater shooting urged a New York appeals court Wednesday to quash a subpoena that requires her to appear at a hearing in the state.
Lawyers for Jana Winter made the arguments in New York state's Appellate Division in Manhattan, saying the state's shield laws protect journalists' sources.
Christopher Handman, representing Winter, said allowing the subpoena to stand would take the power out of the state's shield laws if she were forced to identify her sources.
Winter was subpoenaed in connection with a Colorado hearing about a leak concerning a notebook Holmes mailed to a psychiatrist before the attack at a movie theater in Aurora, Colo., in July.
Winter's exclusive July 25 report said the notebook contains drawings depicting violence. Her report, citing unnamed law-enforcement sources, was picked up by news organizations worldwide.
Twelve people were killed and 70 were injured in the attack. Holmes faces more than 160 counts of murder and attempted murder. Prosecutors are seeking the death penalty.
Holmes' attorneys say the leak was a violation of a gag order and want the sources identified.
Holmes attorney Daniel Arshack argued to the five-judge panel Wednesday that the issue was one of credibility. He said a number of law enforcement officers had been asked whether they were the source of the leak, and that none had taken responsibility for it.
The panel of judges questioned both attorneys, asking whether the issue was one of press freedoms or one of court process, as well as whether New York's public policy of protecting press freedoms had any place in the trial.
Winter is also scheduled for an Aug. 19 hearing in Colorado before Judge Carlos A. Samour Jr., who is trying the Holmes murder case.
Numerous media organizations and First Amendment groups have filed petitions and issued statements on behalf of Winter, asking the courts to dismiss the subpoena against her.
The Associated Press contributed to this report