FOX NEWS FIRST: Why Trump haters shouldn't rejoice over Michael Cohen; Melania slams 'opportunist' critics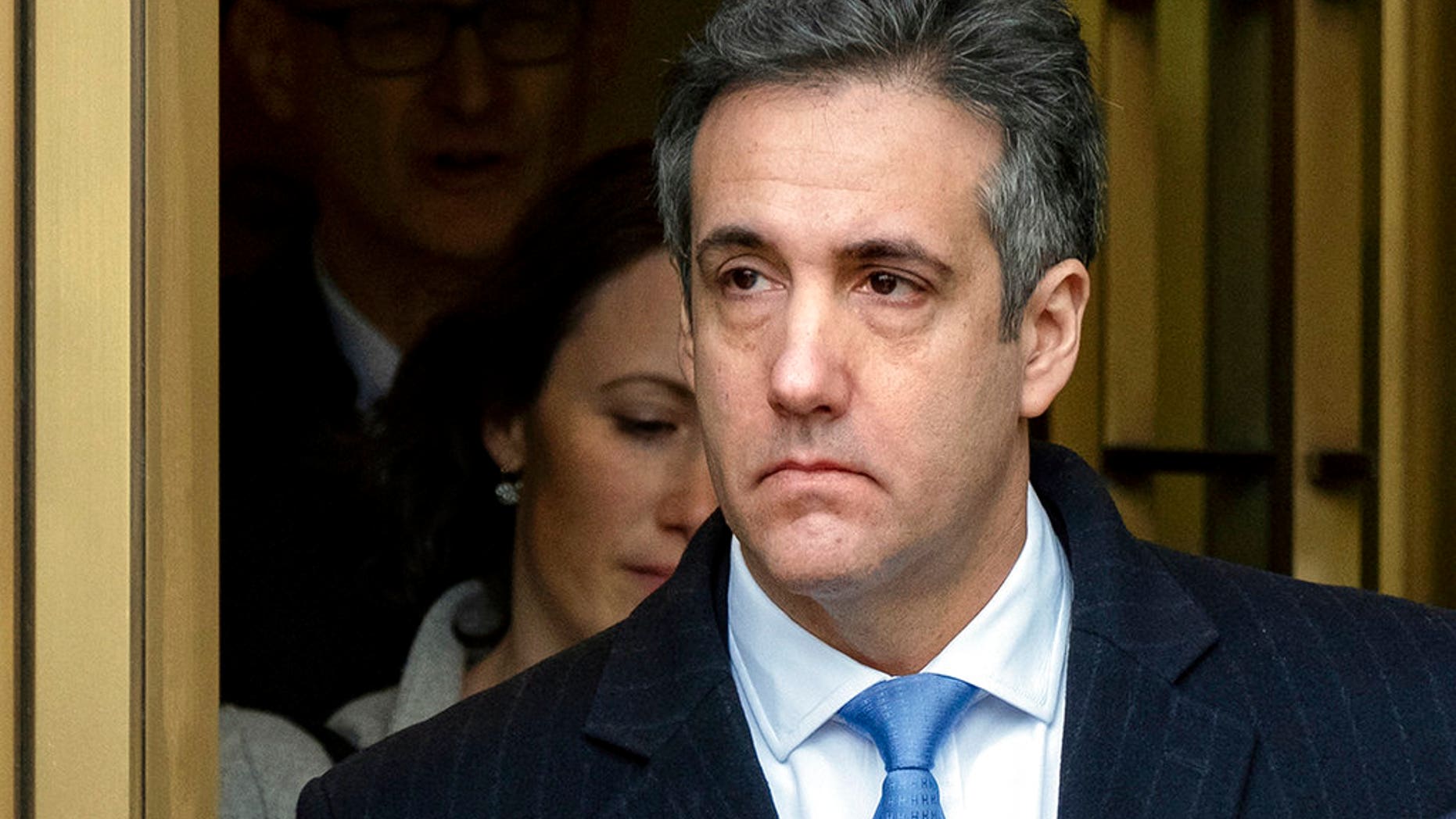 Welcome to FOX News First. Not signed up yet? Click here.
 
Developing now, Thursday, Dec. 13, 2018
Former Trump attorney Michael Cohen was sentenced to three years in prison Wednesday for tax evasion, campaign-finance violations and lying to Congress about Trump's past business dealings with Russia. However, one former member of the Federal Election Commission tells FOX News that Trump's detractors should not anticipate an impeachment because of Cohen
A federal judge has ordered Special Counsel Robert Mueller to hand over documents after former Trump National Security Michael Flynn's legal team claimed he was pressured into talking to the FBI without having a lawyer present
In an exclusive interview with FOX News' Sean Hannity, first lady Melania Trump slammed 'opportunist' critics and insisted she does not hesitate to give her honest opinion and advice to her husband
President Trump is ending year two of his presidency with a 46 percent job approval rating, up slightly from the start of this year. But voters' views on Trump's economy appear mixed
EXCLUSIVE: President Trump has canceled the annual White House Christmas party for the media, FOX News' Howard Kurtz reports
British Prime Minister Theresa May survived a no-confidence vote in her leadership on Wednesday, but the future of the Brexit deal remains unclear
THE LEAD STORY – WHAT MICHAEL COHEN'S SENTENCING REALLY MEANS: Michael Cohen, the president's former fixer, was sentenced to three years in prison Wednesday by a federal judge in New York after pleading guilty to numerous crimes ...  Before sentencing, Cohen ripped his former boss in federal court, telling the judge he felt it was his duty to cover up the president's "dirty deeds."
Trump's former personal lawyer reportedly is going to continue to cooperate with authorities on other investigations. However, one former member of the Federal Election Commission has a message for Trump foes: Cohen's fall is not the beginning of the end of the Trump presidency.
In an op-ed for FoxNews.com, Hans von Spakovsky writes, "Trump-haters hoping the president's former personal attorney, Michael Cohen, will provide the evidence needed to impeach the president and perhaps even "lock him up" are likely headed for a bitter disappointment. The Cohen guilty pleas are likely irrelevant to the fate of President Trump. That's because in my judgment – as someone who served for two years as a member of the Federal Election Commission – the campaign finance law violations Cohen pleaded guilty to committing, allegedly at Donald Trump's direction, aren't really violations."
A MICHAEL FLYNN BOMBSHELL: One day after former National Security Adviser Michael Flynn's legal team made the bombshell allegations that the FBI had pushed him not to bring a lawyer to his fateful Jan. 24, 2017, interview with agents at the White House, the federal judge overseeing Flynn's criminal case late Wednesday ordered Special Counsel Robert Mueller to turn over all of its highly secret documents related to the questioning ... U.S. District Judge Emmet Sullivan -- who overturned the 2008 conviction of former U.S. Sen. Ted Stevens after government misconduct came to light -- is weighing how to sentence Flynn, who pleaded guilty to one count of lying to federal authorities in the Russia probe during that interview in the West Wing.
Flynn faced mounting legal bills that forced him to sell his home in the run-up to his guilty plea, and Mueller has recommended he receive no prison time. Sullivan's extraordinary request puts Mueller under the microscope and sets a Friday afternoon deadline for the special counsel's office to turn over sensitive FBI documents under seal. - Reported by Gregg Re (@gregg_re on Twitter)
EXCLUSIVE: MELANIA SPEAKS HER MIND - First lady Melania Trump, in an exclusive interview with FOX News' Sean Hannity, called out "opportunist" comedians and journalists who attempt to build their reputations and careers by bashing her and her family ... When asked whether the constant criticism hurts, Mrs. Trump said, "It doesn't hurt. The problem is they're writing history and it's not correct." Trump's remarks came during a trip to the USS George H.W. Bush, where she visited with military families, as well as servicemen and women. The first lady insisted she will continue to do what she believes to be the "right" thing, despite any potential criticism and disapproval. She also doesn't hold back when it comes to expressing her opinions to her husband. "Sometimes he listens and sometimes he doesn't," she said. - Reported by Elizabeth Zwirz
TRUMP'S APPROVAL RATING REMAINS STEADY: President Trump continues to suffer from upside-down job ratings as his second year as president winds down  ... In addition, views of the economy remain divided, voters feel the administration's economic policies have not helped them -- and fewer are optimistic about future economic conditions than two years ago, according to the latest Fox News poll.
Forty-five percent of voters think the economy will be in better shape a year from now, down from 56 percent who felt that way in December 2016. Currently, 47 percent say the economy is in excellent or good shape, while 51 percent call conditions only fair or poor. That is mostly unchanged since January (49-49 percent). However, it is a significant improvement from when President Trump was first elected and two-thirds rated the economy negatively. Trump gets his best marks on handling the economy: 50 percent of voters approve, while 43 percent disapprove.
Overall, 46 percent of voters approve of the job Trump is doing and 52 percent disapprove. In January, it was 45-53 percent. Moreover, approval has barely budged all year, staying within the narrow range of 43 to 47 percent. Some might consider that remarkable, considering the constant negative coverage the president receives in the mainstream media. - By Dana Blanton
COAL IN CHRISTMAS STOCKINGS FOR THE MEDIA: EXCLUSIVE – President Trump has canceled the White House holiday party for the media, making the decades-old tradition a victim of his increasingly contentious relationship with major news organizations ... The annual Christmas-season gathering was a significant perk for those covering the White House, as well as other Washington reporters, anchors and commentators, and New York media executives would regularly fly in for the occasion ...
The decision is hardly shocking, given Trump's constant attacks on "fake news" and the overwhelmingly negative coverage of him and his administration. In recent weeks, the White House pulled the credentials of CNN's Jim Acosta after he refused to give up the microphone at a news conference and restored his pass only after the network filed a lawsuit. Trump has also twice refused to attend the White House Correspondents' Dinner, a tony media awards dinner attended by every president since Richard Nixon. - By Howard Kurtz (Follow Howard Kurtz at @HowardKurtz)
THERESA MAY SURVIVES ... FOR NOW: U.K. Prime Minister Theresa May survived a vote of confidence in her leadership of her party Wednesday, but not until after a bruising challenge in which she reportedly promised she would step down before the next general election ... A leadership vote had been triggered after 48 Conservative Party MPs had written letters expressing no confidence in her leadership -- 15 percent of the party's members in the Commons. But the vote of confidence of the broader bloc of Tory MPs went in her favor -- with 200 MPs backing her leadership and 117 voting against her. The victory means not only that May holds onto power, but also that now she cannot be formally challenged by her own party for a year. However, it also means that a third of her party voted against her, a factor that may only increase calls for her to step down in the coming months. - Reported by Adam Shaw
THE SOUNDBITE
THE BORDER WALL? IT WORKS - "Yes, there were some on the Israeli left that were complaining and who were even accusing the Israeli government of racism, but the fact is that now, nobody's complaining. Everyone is happy that we don't have illegal immigration in Israel." – David Rubin, former mayor of Shiloh, Israel, on "Tucker Carlson Tonight," explaining how building a border wall between Israel and Egypt was effective in blocking illegal immigration. WATCH
TODAY'S MUST-READS 
Jenny McCarthy says she was once asked to 'act Republican' while on 'The View.'
FOX News Special Report - Confronting the U.S. Opioid Crisis: 
Part 1: As doctors taper or end opioid prescriptions, many patients driven to despair, suicide.
Part 2: Doctors caught between struggling opioid patients and crackdown on prescriptions.
Part 3: Health experts offer solutions for unintended consequences of opioid crackdown.
MINDING YOUR BUSINESS
China planning to give foreign companies more market access: Report.
Market volatility should lead investors to a diversified portfolio: CME Group CEO.
Judge Napolitano: Trump has authority to pardon Huawei CFO to close China trade deal.
Boy Scouts of America may file for bankruptcy protection amid sex-abuse lawsuits.
CEO departures highest since 2008. Here's a list of the big ones.
California lawmakers want to tax text messaging next.
Amazon workers look to unionize in face of big HQ2 investment: Report
STAY TUNED
On FOX News:
FOX & Friends, 6 a.m. ET: Gerry Baker, Wall Street Journal editor at large; Tom Shillue host of "The Tom Shillue Radio Show" and author of "Mean Dads"; and Paula Deen, chef.
America's Newsroom, 9 a.m. ET: Judge Andrew Napolitano, FOX News senior judicial analyst. 10 a.m.: Kayleigh McEnany, RNC spokeswoman; Liz Harrington, senior writer, Washington Free Beacon; Jessica Tarlov, FOX News contributor; Charles Payne, host, "Making Money with Charles Payne."
Hannity, 9 p.m. ET: An interview with outgoing U.S. ambassador to the UN Nikki Haley.
FOX News@Night, 11 p.m. ET: Pastor Robert Jeffress.
On FOX Business:
Mornings with Maria, 6 a.m. ET: Special guests include: Alan Greenspan, former Federal Reserve chairman; Peter Navarro, director of the White House National Trade Council; Keith Banks, vice chairman of Global Wealth and Investment Management at Bank of America; Mark Penn, former senior adviser to the Clintons; Ryan O'Hara, Realtor.com CEO; Victor Cruz, Super Bowl champion and ESPN NFL analyst.
Varney & Co., 9 a.m. ET: Special guests include: U.S. Sen. Rob Portman, R-Ohio; Ronna McDaniel, RNC chairwoman; Curtis Ellis, former Trump campaign trade and jobs adviser; Juanita Duggan, National Federation of Independent Business president and CEO.
Cavuto: Coast to Coast, Noon ET: Douglas Rediker, former International Monetary Fund executive board member.
Making Money with Charles Payne, 2 p.m. ET: Nomi Prins, author of "Collusion: How Central Bankers Rigged the World."
Countdown to the Closing Bell with Liz Claman, 3 p.m. ET: Robert Kramer, president and chief operating officer of Emergent BioSolutions; Amb. Michael Froman, former U.S. Trade representative.
On FOX News Radio:
The FOX News Rundown podcast: President Trump's former attorney, Michael Cohen, was sentenced to three years in prison yesterday on multiple charges. What does this mean for the Mueller Investigation? FOX's Rick Leventhal, who was inside the New York City courtroom, and former DOJ prosecutor James Trusty break it all down. Canada arrests a powerful Chinese businesswoman and China detains a Canadian diplomat but neither government says they are related. FOX's Simon Owen discusses the diplomatic fallout of those actions. Plus, commentary by FOX News legal analyst Judge Andrew Napolitano.
Want the FOX News Rundown sent straight to your mobile device? Subscribe through Apple Podcasts, Google Play, and Stitcher.
The Brian Kilmeade Show, 9 a.m. ET: The possibility of a Christmas government shutdown, immigration and border security, Special Counsel Robert Mueller's investigation and Nancy Pelosi's likely return as House speaker will be discussed with Fox News' Chris Wallace and Steve Doocy, former Fox News Channel anchor Jenna Lee and U.S. Rep. Andy Biggs, R-Ariz.
#TheFlashback
 2003: Saddam Hussein is captured by U.S. forces while hiding in a hole under a farmhouse in Adwar, Iraq, near his hometown of Tikrit.
2002: Cardinal Bernard Law resigns as Boston archbishop because of the priest sex abuse scandal.
1996: The U.N. Security Council chooses Kofi Annan of Ghana to become the world body's seventh secretary-general.
1918: President Woodrow Wilson arrives in France, becoming first U.S. chief executive to visit Europe while in office.
FOX News First is compiled by FOX News' Bryan Robinson. Thank you for joining us! Enjoy your day! We'll see you in your inbox first thing Friday morning.