Former US Olympian Kim Willoughby indicted on first-degree murder, child abuse in 2016 case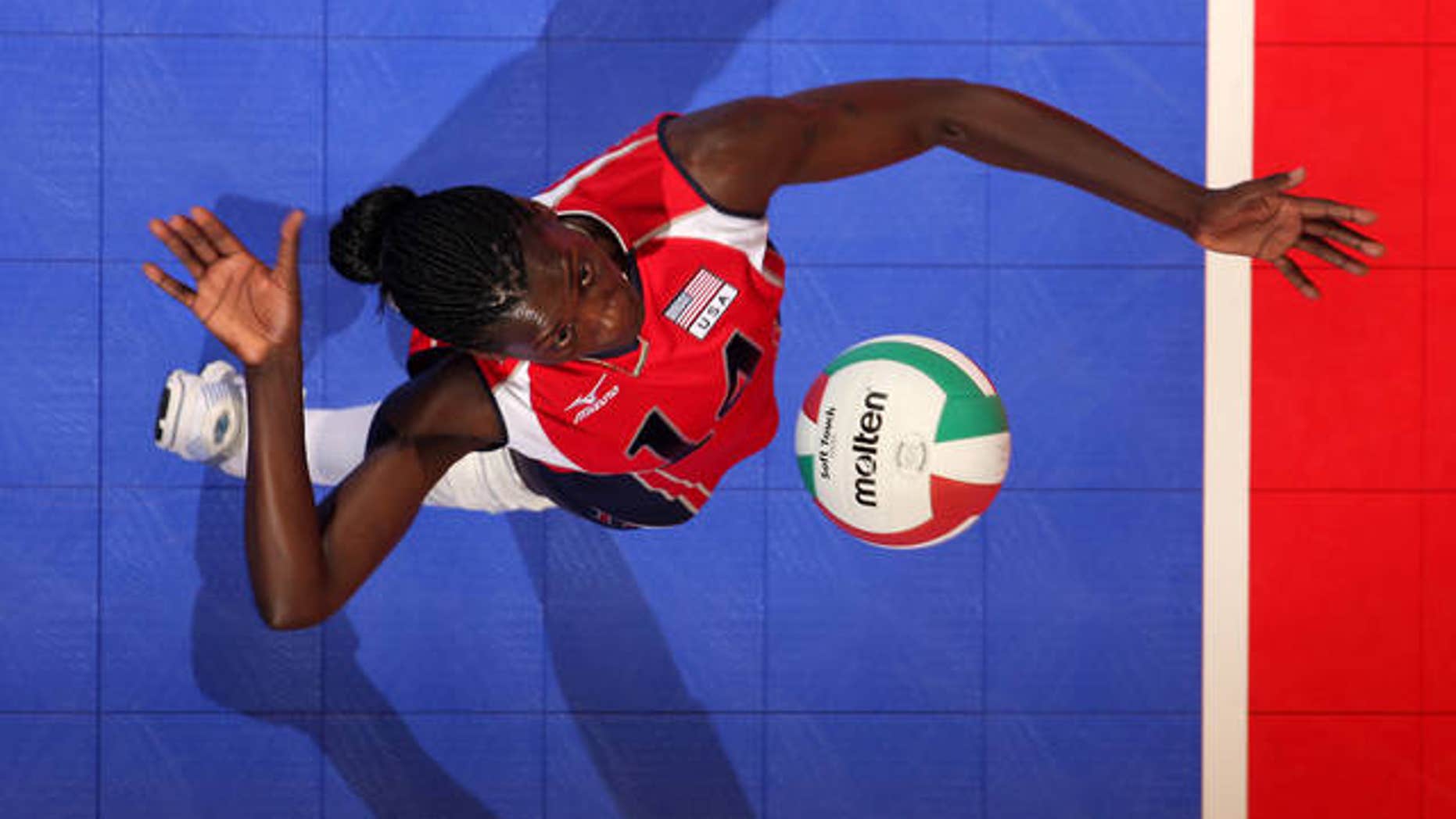 Former U.S. Olympic volleyball star Kim Willoughby was indicted in Puerto Rico on Thursday for first-degree murder and child abuse in connection with the 2016 death of a toddler, according to reports.
Willoughby, a standout at the University of Hawaii who won a silver medal as a member of the U.S. Olympic team at the 2008 Summer Games in Beijing, previously argued that the 3-year-old girl – whom Willoughby was reportedly looking to adopt – died after slipping and hitting her head in the shower.
But prosecutors presented new evidence Sept. 10 suggesting the girl's injuries were not consistent with Willoughby's account of what happened, the Star-Advertiser of Honolulu reported, citing testimony by Dr. Irma Rivera Diez, who conducted an autopsy on the body.
Rivera Diez said the girl's body showed multiple bruises and cuts, as well as more than 20 signs of external trauma -- including a ruptured vertebra, abdominal injuries, rupture of the abdominal aorta, kidney and pancreas injuries, the paper reported.
The forensic pathologist testified to finding evidence of injuries that were not recent and indicated a pattern of abuse, according to the paper.
A defense attorney for Willoughby argued the toddler was subject to abuse prior to being in the volleyball star's care, and suggested that improper first aid could have aggravated the internal injuries.
Rivera Diez disputed that the injuries would not have resulted from improper first aid, the paper reported.
Willoughby was being held in lieu of a $200,000 bond. She is scheduled to appear in court Oct. 4.
If convicted, Willougby could face up to 99 years in prison, according to a 2012 Fox News report. Puerto Rico does not have the death penalty.
Willoughby has had a history of legal trouble, dating to 2001 when she was charged with abuse of a family or household member and third-degree assault, the paper reported. She was also sentenced to five years of probation in 2009 in relation to a fight in 2006.
The three-time first-team All-American also tested positive for a banned substance in 2009 and was suspended for two years by the Italian Olympic Committee, according to the paper.
The Associated Press contributed to this report.