Former Texas A&M receiver to be charged with murder for hacking jogger to death, cops say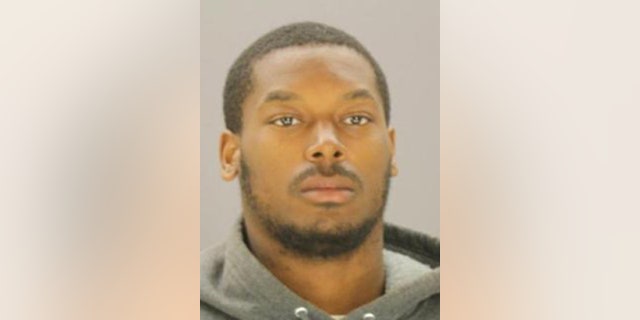 NEWYou can now listen to Fox News articles!
Dallas police say a former Texas A&M wide receiver will be charged with murder for randomly hacking a jogger to death in a Dallas park Monday.
Thomas Johnson, 21, admitted to killing the jogger with a "large-edged weapon" in a random act of rage on the White Rock Creek Trail, according to Dallas police Deputy Chief Rob Sherwin.
Johnson was arrested after calling 911 from a nearby equestrian center. He is being held without bond. Jail records don't list an attorney who could comment on his behalf.
The victim was not carrying identification, and is described as a white man in either his late-20s or early-30s.
Johnson played for the Aggies in 2012. He had three catches for 22 yards in A&M's 29-24 win at top-ranked Alabama. He disappeared a few days later and wasn't seen until he appeared at his family's Dallas home three days later.
Investigators said Johnson had recently been kicked out of his home and was full of rage.
"He was angry about his situation," Sherwin told reporters. "It's very unusual. It's quite shocking."
"You could tell it was a machete coming down," a witness told KDFW. "On what, I wasn't sure at first, but when I got closer I could tell it was a body. And he was repeatedly hitting it in the back of the neck."
In the past year, Johnson had been arrested on charges of evading arrest, burglary of a habitation and auto theft after he allegedly broke into his aunt's home to steal money and her minivan. The Dallas Morning News reported that the aunt told police that Johnson "had been causing problems in the family for a long period of time."
Johnson received probation in connection with the crime. But the Dallas Morning News reported that prosecutors had wanted the probation revoked after Johnson tested positive for marijuana and failed to meet other conditions of his bond.
Click for more from Fox4News.com.
Click for more from The Dallas Morning News.
The Associated Press contributed to this report.