Former Indian Point supervisor charged with lying to Nuclear Regulatory Commission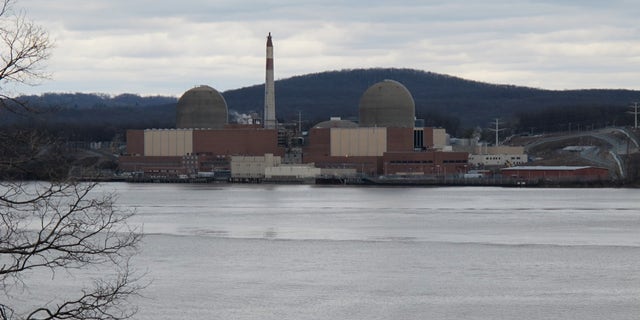 A former supervisor at New York's Indian Point Power Plant has been charged with hiding vital information about the nuclear power facility from the Nuclear Regulatory Commission.
Charges were filed by the US attorney's office on Tuesday against Daniel Wilson, 57, of Walden, NY, a former chemistry manager for the nuclear facility located in Peekskill, about 40 miles north of New York City
He was accused of "deliberate misconduct" and fabricating chemical test results on diesel fuel for the facility's power emergency generators in an attempt to hide the true results from the NRC.
"Any alleged deliberate misconduct at a facility like Indian Point is a matter of grave concern to this Office," U.S. Attorney for the Southern District of New York Preet Bharara said in a written statement. "One need [to] look no further than recent natural disasters to know that at important facilities, backup generators and other systems must be maintained in working order because in an emergency they may be critical."
According to the complaint filed in White Plains, N.Y., Wilson was a chemistry manager at the Indian Point plant in February 2011 when diesel fuel for emergency generators was found to contain excessive particulate matter.
In February 2012 he allegedly submitted three re-test results that were fabricated. He then allegedly falsified a written report of the results just before the NRC's inspection of the facility.
During a subsequent interview with a suspicious NRC inspector, Wilson admitted that he fudged the test results so Indian Point would not have to shut down.
The NRC said there was no evidence the misconduct went beyond Wilson.
Indian Point Power Plant owner/operator Entergy says it conducted a prompt investigation and cooperated fully with the NRC.
"Entergy conducted a prompt investigation that concluded deliberate falsification of records likely occurred," reads a statement provided to FoxNews.com from officials at Entergy. "The individual ended his employment with the company during our investigation. Entergy cooperated fully with the NRC throughout its investigation after notifying the agency of the issue."
"At no time was the plant in an unsafe condition," the statement continues. "We completed an evaluation of the fuel oil and determined that all the generators would have performed as designed."
Entergy added that company policy finds falsification of records unacceptable and plan to co-operate with the U.S. Attorney's office.
Wilson is charged with two counts of willfully violating NRC rules and making false statements. If convicted he could face seven years in prison.
Wilson's attorney, John Ingrassia, declined to comment.
The Associated Press contributed to this story.