Former convict reportedly sought after mother, teen found brutally killed inside NYC apartment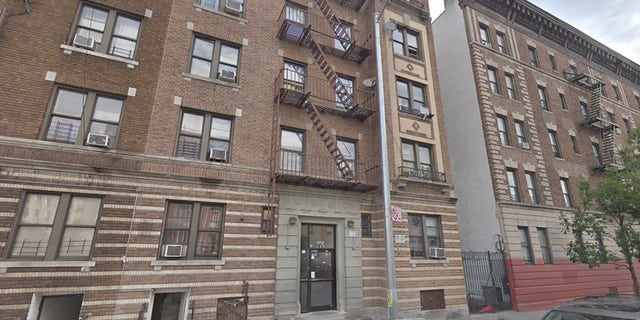 New York City police are on the hunt Monday for an ex-con after his girlfriend and her son – who was supposed to be turning 15 today -- were found stabbed, strangled and bludgeoned to death inside their apartment, reports say.
The bodies of Marisol Ortiz, 51, and Alanche Del Orbe were discovered by her horrified 22-year-old daughter Sunday afternoon after the mother failed to show up to work at the business she owned, according to the New York Post.
"I just heard the daughter screaming," Iris Rosa, a neighbor in the Bronx borough apartment building, told the newspaper. "It was just 'Ahhhhh!' And then nothing."
MOM, SON, 14, MAY HAVE BEEN BLUDGEONED TO DEATH WITH GYM WEIGHTS IN NEW YORK CITY APARTMENT
Both victims were pronounced dead at the scene and showed signs of head trauma, police say.
No arrests have been made, but Ortiz's boyfriend, whom New York Post sources say served prison time for assault, reportedly is being sought for questioning. His name – and the motive of the killing – is unclear.
Law enforcement sources told the New York Post they believe Ortiz and Del Orbe -- who were found in separate rooms inside the apartment -- had been bashed with a gym weight. The mother also was stabbed in the head while the teen was strangled, they added.
A bloody knife and two exercise weights were reported to be found in the apartment.
One of the teen's cousins told the New York Post that today was what would have been Del Orbe's 15th birthday.
"It's incredibly sad," Haydee Leonardo said.