Florida student who allegedly attacked teacher's aide for taking Nintendo Switch pleads not guilty
The Florida student's lawyer says he believes Depa isn't mentally competent to stand trial
The Florida high school student who is accused of attacking a teacher's for taking away his Nintendo Switch during class time has pleaded not guilty, according to court documents.
Brendan Depa, 17, who is being charged as an adult, pleaded not guilty to one felony count of aggravated battery on an elected official or education employee through his attorney on Friday. Deputies say that Depa attacked a teacher's aide on Feb. 21, who the student alleges took away his Nintendo Switch during class at Matanzas High School in Palm Coast, Florida.
The student's lawyer requested that Depa undergo a mental competency test before standing trial.
"Review of pertinent school, medical, and mental health records, as well as information the Defendant as well as collateral sources (to include family members), leads the undersigned reasonable, good faith belief that the Defendant is not mentally competent to stand trial," Depa's attorney wrote in the filing.
FLORIDA STUDENT WHO ALLEGEDLY ATTACKED TEACHER FOR TAKING NINTENDO SWITCH HAS THREE PRIOR CHARGES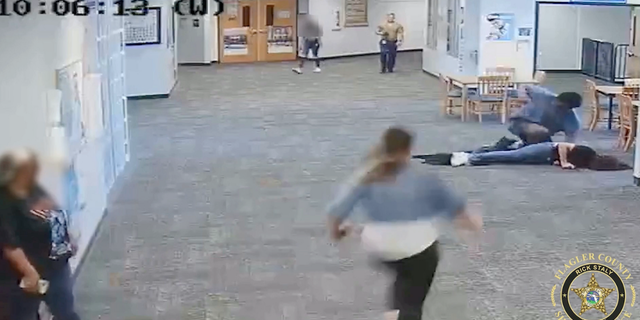 Depa is being held on $1 million bond.
Court documents show that Depa has three prior misdemeanor battery charges, with one in March 2019, another in April 2019, and a third in June 2019. The charges stem from the state's 13th Judicial Circuit, located in Hillsborough County.
Records in the court filing show that Depa completed a program within the Florida Department of Juvenile Justice for those charges.
According to WESH-TV, the teenager is considered a special needs student.
Surveillance video released by the Flagler County Sheriff's Office shows the 6'6", 270-pound student running up to the teacher's aide, pushing her to the ground, and then continuing to punch and kick her.
The teacher's aide is seen on the ground for several minutes before she was able to get up with the help of others.
FLORIDA STUDENT ACCUSED OF ATTACKING TEACHER'S AIDE WHO TOOK NINTENDO SWITCH TO BE CHARGED AS ADULT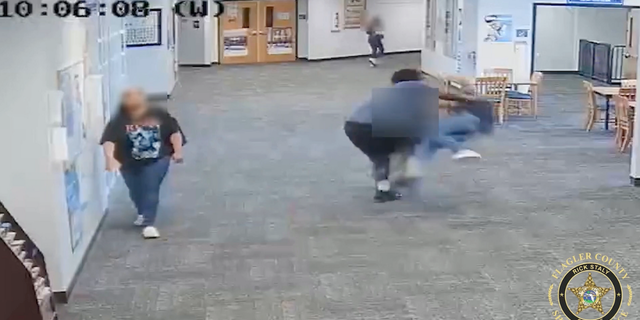 Flagler County Sheriff Rick Staly said the teacher could have been killed, according to WESH.
"This could have been a homicide," Staly said. "When you push people down like that, they hit their head, you never know the outcome."
FLORIDA TEACHER'S AIDE VIOLENTLY ATTACKED AFTER TAKING STUDENT'S NINTENDO SWITCH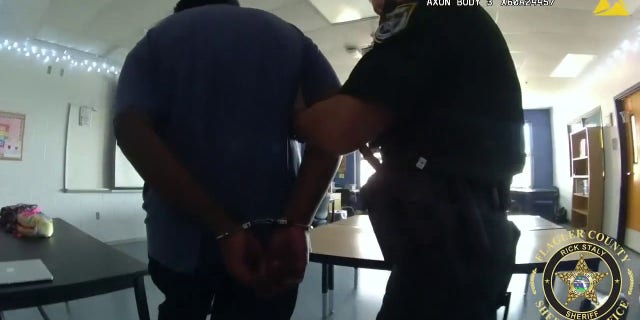 Body worn camera video released by deputies shows Depa saying "F--k you" to one of the deputies before he was arrested.
"I don't want to go to jail," the suspect said.

While being taken into custody, Depa allegedly said that he would "beat her up every time she takes away his game." Depa also made comments stating that he "is going to hill her" when he comes back.
CLICK HERE TO GET THE FOX NEWS APP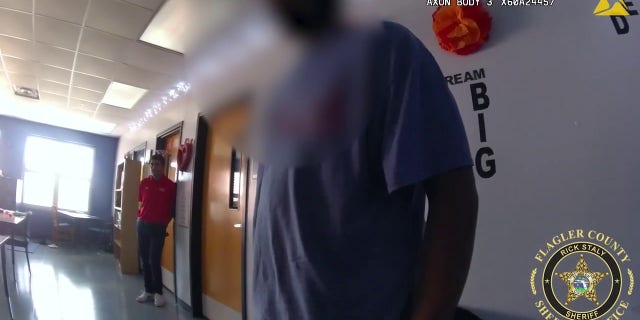 The teacher's aide was treated at a local hospital for broken ribs and significant bruising before being released.
An arraignment hearing is scheduled for March 6.