Florida Shooting Suspect Ordered Jailed Without Bail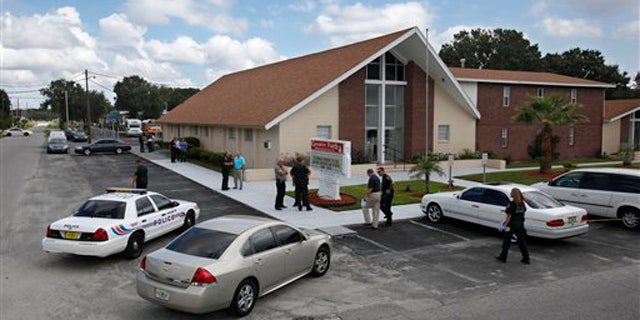 LAKELAND, Fla. – The Florida man accused of killing his wife and wounding two church ministers has been ordered to remain in jail without bond.
Fifty-seven-year-old Jeremiah Fogle also was appointed a public defender during a hearing Monday. Fogle, who appeared by video conference, appeared stoic and did not speak. His public defender also did not speak in court.
Fogle is accused of killing his wife, Theresa, at their home on Sunday. Authorities say he then went to a church about a block away, stormed through the front doors and shot the pastor and associate pastor. The two men remain hospitalized.
According to court records, Fogle also killed a previous wife more than two decades ago. He pleaded guilty to manslaughter and was sentenced to probation in 1987.