Florida professor who denied Sandy Hook shooting claims Boston bombings a drill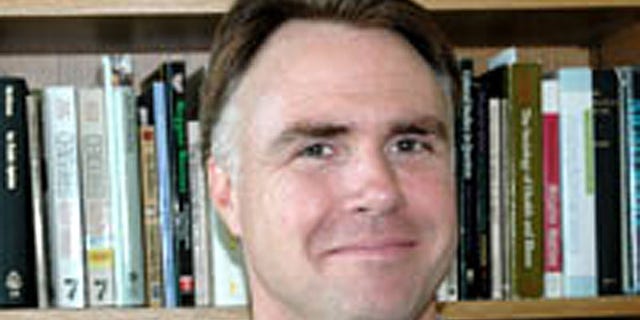 NEWYou can now listen to Fox News articles!
The nutty Florida Atlantic University professor who suggested the Sandy Hook school massacre was staged is at it again, blogging that the Boston Marathon bombing was some sort of government drill.
James Tracy, a tenured associate professor of media history and analysis studies, posted his latest conspiracy on his personal blog, claiming that the bombing attack that killed three and injured nearly 200 was a "mass casualty drill" planned by the government.
"In short, the event closely resembles a mass-casualty drill, which for training purposes are designed to be as lifelike as possible," Tracy wrote in an April 22 post on memoryholeblog.com titled, "Witnessing Boston's Mass Casualty Event." "Since it is mediated, however, and primarily experienced from afar through the careful assemblage of words, images and the official pronouncements and commentary of celebrity journalists, it has the semblance of being, for all practical purposes, 'real.'"
Tracy supports his claims with what he says is photographic proof that, "suggests the possibility of play actors getting into position after the detonation of what may in fact have been a smoke bomb or similarly benign explosive."
As with his wacky theory on the Connecticut school shootings last December, the school distanced itself from Tracy's ranting and noted it was not sanctioned by the Boca Raton university.
"As with all postings on his personal blog, Florida Atlantic University does not agree with Mr. Tracy's views or opinions. His editorialized postings do not reflect the positions of the University or its leaders." Reads a written statement from FAU officials sent to FoxNews.com. "The University stands with the rest of the country in our support of the victims of the Boston Marathon tragedy. We, too, are Boston Strong."
Tracy did not immediately return a request for comment.
In a December 2012 posting, in the aftermath of the Sandy Hook school shooting, Tracy questioned how Adam Lanza was able to fire off so many shots in such a short span and a lack of surveillance video released to the public.
"Inconsistencies and anomalies abound when one turns an analytical eye to news of the Newtown school massacre," he wrote at the time. "While it sounds like an outrageous claim, one is left to inquire whether the Sandy Hook shooting ever took place — at least in the way law enforcement authorities and the nation's news media have described."
That writing prompted outrage nationwide.
"It is outrageous and an insult to all caring people to think that this man would choose this event as a stage for his outlandish conspiracy theories," Newtown First Selectman E. Patricia Llodra said to FoxNews.com in an email at the time, adding that his statements were "wrong, inconsiderate and insensitive."
FoxNews.com's Joshua Rhett Miller contributed reporting to this story.