Florida police officer killed in training exercise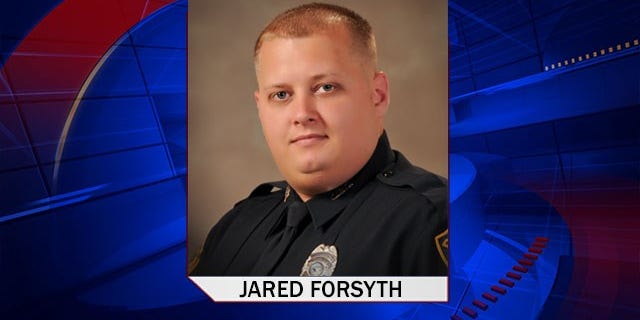 A Florida police officer died Monday after being struck by a bullet fired by a fellow officer during a firearms training exercise, MyFoxOrlando.com reported.
Officer Jared Forsyth, 33, a member of the Ocala Police Department since 2012, was rushed to the hospital after the incident Monday afternoon, and later died of his injuries.
"Words can't express the sorrow that I feel . . ."
"He was wearing his bulletproof vest, but the round entered in his arm and went through his chest," said Ocala Police Chief Greg Graham, News 13 reported. "He was shot in the side, so his vest wouldn't have helped him."
The accidental shooting happened at a gun range at the Lowell Correctional Institution in Ocala, MyFoxOrlando.com reported, citing a police spokesperson.
"Words can't express the sorrow that I feel for losing an officer under my watch. I just pray I don't lose two. If you pray, please pray for my officer, pray for the one who didn't survive, and pray for the one that hopefully will survive this," said Graham.
News 13 reports that the Florida Department of Law Enforcement has been called in to investigate the shooting. The probe is standard practice in a shooting involving an officer.
Forsyth is survived by his mother and stepfather.