Florida national park cleared of more than 300 migrants held there amid a surge in boat landings
Local authorities said they were overwhelmed as multiple boat landings occurred in the Florida Keys
More than 300 migrants were moved Thursday from a Florida national park that had been closed amid a surge of boat landings with hundreds of migrants.
Between Dec. 30 and Monday, Homeland Security officials encountered 606 migrants at sea, according to a Wednesday tweet by the Department of Homeland Security's southeast task force. Another 364 migrants were being housed at the Dry Tortugas National Park, located 70 miles west of Key West, Florida.
Authorities closed the park Saturday in an effort to house the migrants. Around 364 of them were put on a U.S. Coast Guard cutter ship Thursday bound for Key West.
Another 326 migrants were found in the Florida Keys and 27 on Monito Island, between the Dominican Republic and Puerto Rico, over the weekend.
CUBAN EXODUS TO THE UNITED STATES IS THE LARGEST IN HISTORY AMID ECONOMIC CRISIS, GOVERNMENT CRACKDOWNS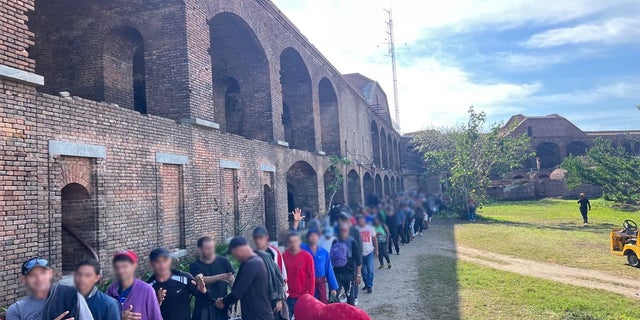 On Thursday, buses with Cuban migrants were seen leaving the Coast Guard Sector Key West.
Monroe County Sheriff Rick Ramsay criticized the federal government's response to the "mass migration crisis" as his jurisdiction saw multiple boat landings that overwhelmed local authorities.
"I'm having to pull resources all day long to respond to landings. We're diverting police, fire rescue, and we're dealing with just a mass migration for us. For a rural county, we consider this a mass migration," he told "Fox & Friends."
Over the weekend, the U.S. Border Patrol told Ramsey that a federal response to the migrant landings may have to wait a day, the sheriff's office said.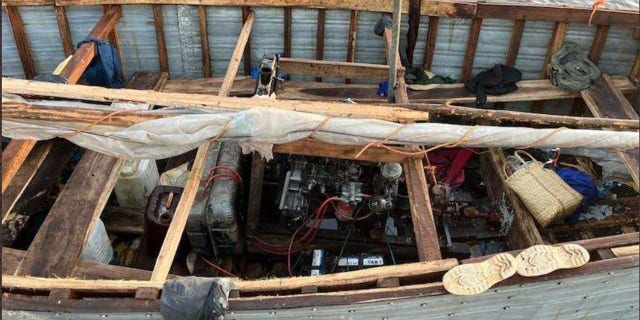 "Refugee arrivals require a lot of resources from the Sheriff's Office as we help our federal law enforcement partners ensure the migrants are in good health and safe," he said in a statement at the time. "This shows a lack of a working plan by the federal government to deal with a mass migration issue that was foreseeable."
Sen. Marco Rubio, R-Florida, commented on the matter Wednesday.
"The Florida Keys are now being overwhelmed with migrants arriving by boat," he tweeted. "And so far the Biden Administration appears to have no plan to address this."
CLICK HERE TO GET THE FOX NEWS APP
Biden will visit the southern border for the first time since taking office next week as his administration continues to struggle with a historic surge in migrants.