Florida man who allegedly murdered his pregnant wife took photos of her dead body, deputies say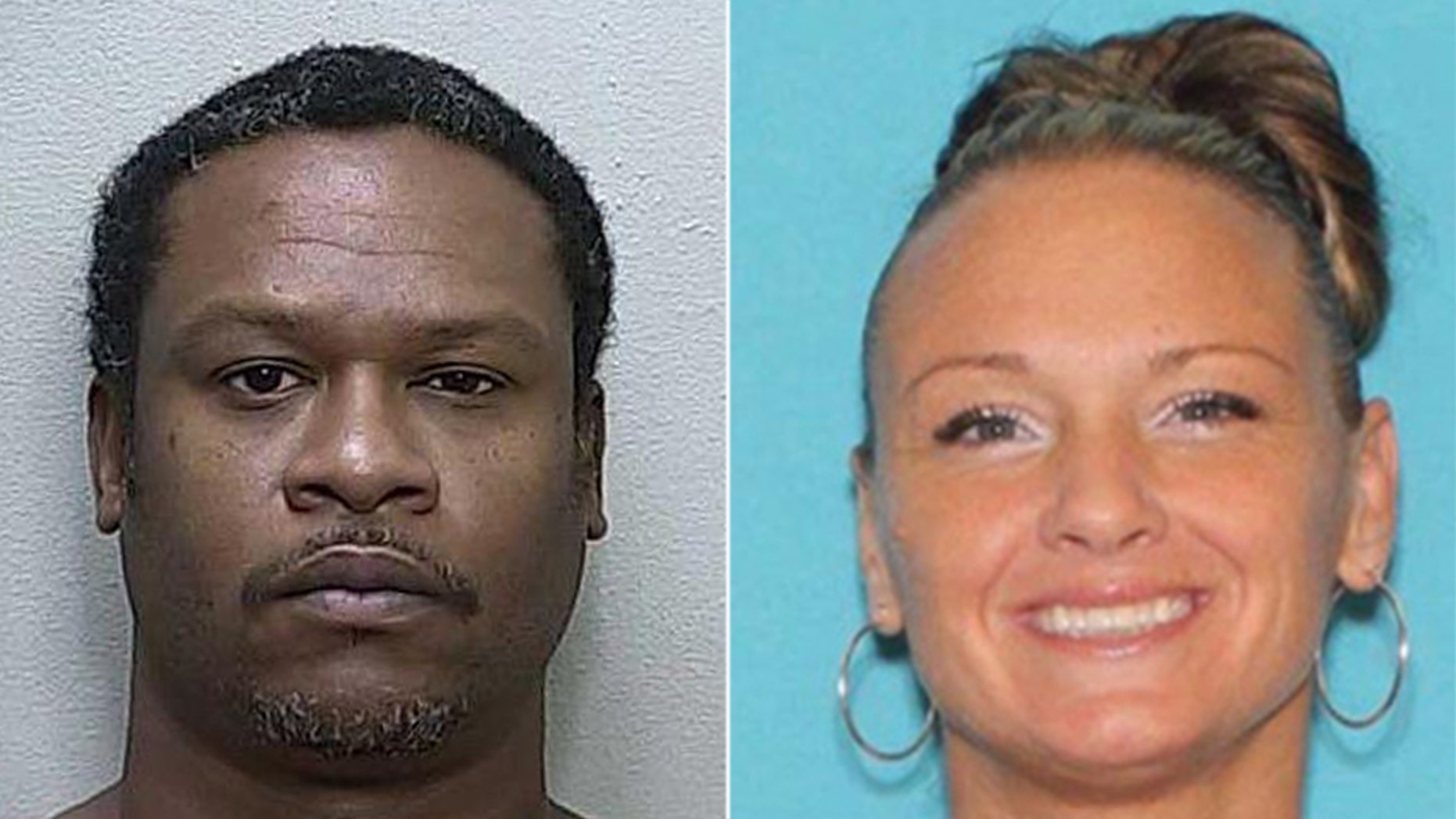 A Florida man who's been accused of fatally shooting his pregnant wife before taking photos of her dead body was arrested Monday in her murder, as his wife remains missing almost three months after her disappearance.
Vincent Terry, 47, told the Marion County Sheriff's Office on Jan. 8 that his wife, 41-year-old Chrystal Terry, had been missing since Dec. 21, the sheriff's department wrote on Facebook.
He told authorities that his wife, who was 20 weeks pregnant, had fled their Summerfield home around 9:30 p.m. and left her cell phone, purse, medication and other personal belongings behind, WKMG-TV reported, citing an arrest record.
Less than two hours earlier, Chrystal reportedly texted her friend: "Will u plz come pick me up. 911." Another text read: "I'll do anything. I need u plz."
TEXAS MAN KILLED AFTER 'DEVICE' EXPLODES ON FRONT PORCH OF AUSTIN HOME
A search of the Terrys' cell phones by the county's Major Crimes Unit found that those urgent text messages from Chrystal were deleted, according to WKMG.
During their search, deputies said they discovered gruesome photos on Vincent's phone in which his wife "appeared to be deceased." Chrystal was apparently naked, bloodied and appeared to have severe facial trauma. She also reportedly had a gunshot wound to her abdomen in her husband's photos, the Ocala Star-Banner reported.
Vincent allegedly admitted "getting into it" with this wife, and argued that he took the photos to show Chrystal "how she looked" after taking some pills. He reportedly insisted that she left their home after the pictures were taken.
Cadaver dogs who searched the couple's property didn't find Chrystal's body, however, police did find the house's floors had been recently cleaned and detected blood splattered on a living room wall, WKMG reported.
VICTIM'S LIMBS WERE BURNED ON BBQ PIT, WITNESSES TELL JURY
The sheriff's office also recovered a .22 caliber rifle and 53 rounds of .22 caliber ammunition – neither of which Vincent can possess as he's a convicted felon, the department said.
Vincent, the Star-Banner reported, had been previously arrested in Colorado on suspicion of attempting to kill his wife, but charges were dropped after Chrystal declined to cooperate.
Based on what authorities found on his phone, forensic evidence and his past history, the Marion County Sheriff's Office arrested Vincent on second-degree murder charges, in addition to previous charges of possession of a firearm by a convicted felon and 53 counts of possession of ammunition by a convicted felon, for which he was already in custody.
He's being held without bond at the county jail.