Florida escapee caught in Mississippi; fellow prisoner on the run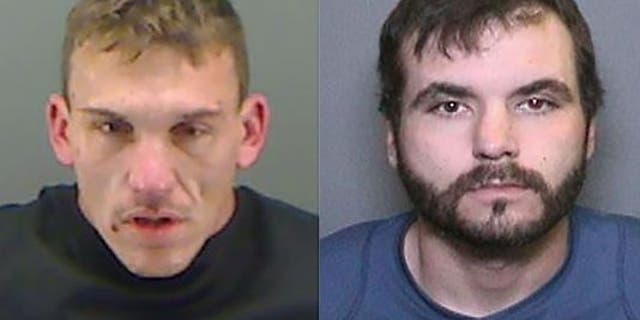 One of two escaped Florida inmates has been captured in Mississippi.
Rankin County Sheriff Bryan Bailey tells WAPT TV 28-year-old James Thomas Banks was arrested early Wednesday morning. Details about the arrest were not immediately available.
Authorities say Banks and 30-year-old Michael Andrew Rotunno escaped from a prison van Monday morning between Walton and Leon counties in Florida. The van was headed from Florida to Minnesota.
Authorities tell WAPT Rotunno was spotted checking into a hotel in Longview, Texas, Tuesday night.
Investigators believe Rotunno is traveling in a black pickup that was stolen in Rankin County.
Rotunno is charged with larceny in a building and delivering and manufacturing narcotics. Banks faces charges of unarmed robbery and escaping from jail.