Florence floodwaters limit access to nuclear power plant, 'unusual event' declared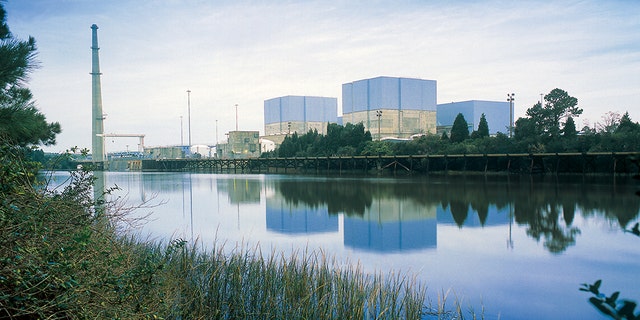 A nuclear power plant just outside of Wilmington, North Carolina declared an "unusual event" Monday after rising floodwaters and storm damage caused limited access to the facility, officials said.
Duke Energy's Brunswick Nuclear Plant – located about 30 miles south of Wilmington – declared the state of emergency, the lowest required by the Nuclear Regulatory Commission, after roads surrounding the 1,200-acre complex were impacted by flooding and downed trees.
"None of the roads are passable," NRC spokesman Joey Ledford told the News & Observer. "The plant is safe. The reactors are in hot stand-by mode 3 shutdown."
Ledford told Fox News in an email that the twin-reactor nuclear plant is stable and poses no threat to public safety, as floodwaters have not entered the facility or threatened any important equipment.
The plant can be accessed by one route due to floodwaters, but since there are not multiple routes available, the plant was placed under an "unusual event," according to Ledford. A spokesperson for Duke Energy told Fox News the plant "remains safely shut down," after shuttering operations before Florence's hurricane-force winds arrived.
The spokesperson added that there is no flooding on the plant site, but the area is not fully accessible at this time. Some employees who live locally have been able to leave the nuclear plant and check on their homes, while others have made trips to local stores for supplies, the spokesperson added.
The Brunswick plant's two reactors are of the same design as those in Fukushima, Japan, which infamously exploded and leaked radiation following a 2011 magnitude 9 earthquake and tsunami. Following that disaster, federal regulators required all U.S. nuclear plants to perform upgrades to better withstand earthquakes and flooding.
Ledford told Fox News that both units still have offsite power, and that essential plant employees and NRC inspectors remain on site, though storm damage is "limiting access to the site by personal vehicles."
Before the storm arrived, the NRC sent additional inspectors and provided staff to give around-the-clock support during the storm.
HURRICANE FLORENCE'S POTENTIALLY CATASTROPHIC PATH INCLUDES 'AT-RISK' NUCLEAR POWER PLANTS
One of those "storm riders," Daniel Bacon, told the News & Observer that workers are sleeping on cots and using portable toilets because water is shut off at the facility and toilets can't flush.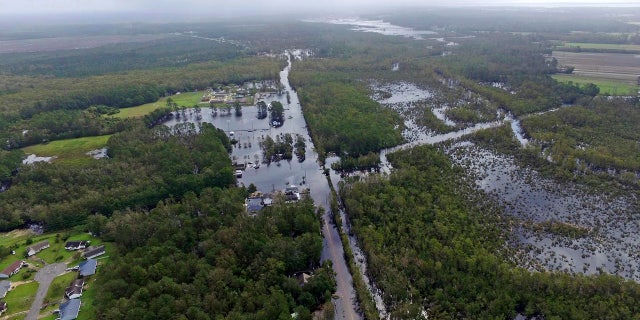 "It's kind-of like camping," Bacon told the newspaper. "Everyone is handling it very well. I haven't heard any complaining."
A shipment by food was delivered by helicopter on Monday morning, and another delivery is expected later in the day, he told the News & Observer. Bacon added that he was not sure when the flooding would subside to the point the "unusual event" could be lifted.
A spokesperson from Duke Energy told Fox News that the company has brought in additional supplies by aircraft using a helipad on the site.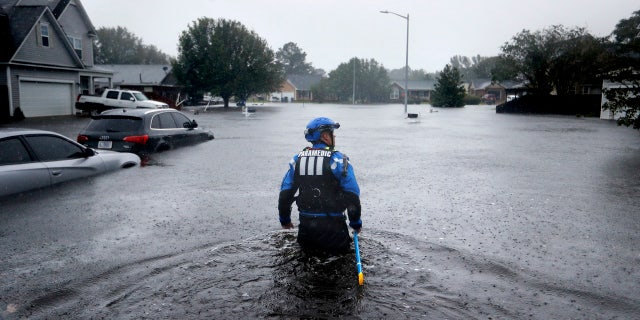 WEAKENED FLORENCE REMAINS DANGEROUS AS IT WORKS ITS WAY NORTH
As of Monday, 17 people have been killed by the storm in North Carolina, according to Gov. Roy Cooper, who added the "crisis continues" in the state.
"For many parts of North Carolina, the danger is still immediate," he said at a news conference on Monday. "Floodwaters are still rising as rivers crest, and they will for days."
According to the U.S. Nuclear Regulatory Commission, there are 12 nuclear plants in the Carolinas that make electricity for the region. These plants generally reside near a body of water because they require a constant water source for cooling purposes.
The Brunswick facility has two nuclear reactors, which began operation in 1975 and 1977, according to Duke Energy. The plant has a capacity of 1,870 megawatts, enough to power over a million homes. It was issued a 20 year extension to its operation license in 2006, which now runs until 2034.
Fox News' Lucia Suarez contributed to this report.