Firefighters pluck duck from Colorado chimney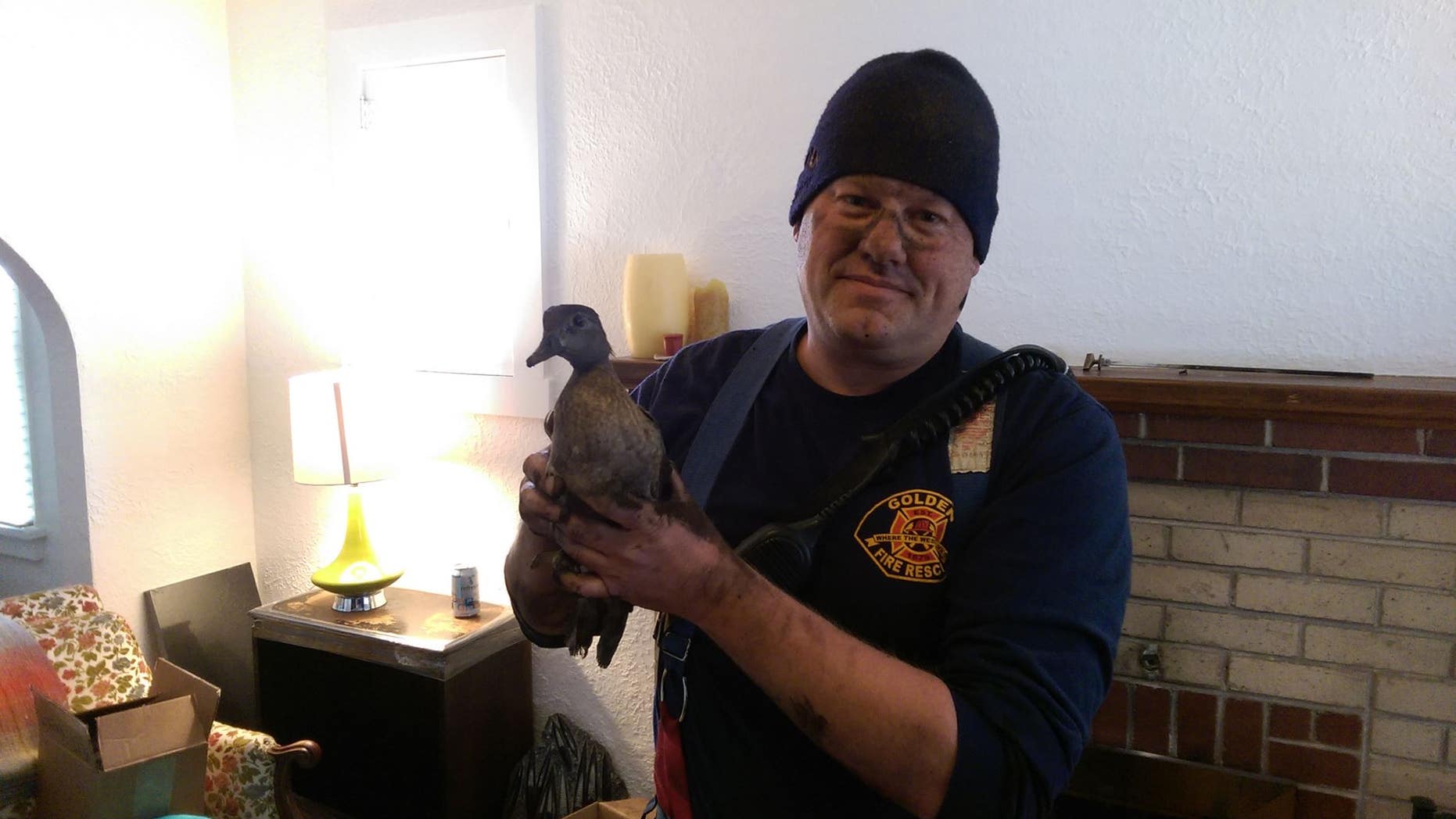 A group of plucky firefighters fit the bill as heroes Saturday, saving a duck that waddled too far up a Colorado chimney.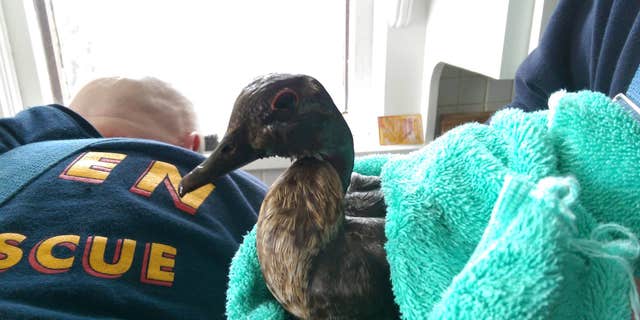 Luckily, the daffy quacker avoided getting burned, since the woman who owned the home in Golden discovered the duck had moved in to her chimney before lighting up the fireplace.
Fire crews needed several attempts to rescue the webbed waddler, but ultimately succeeded in freeing the duck, injury free, The Denver Post reported.
Firefighters even bathed the duck in the home's sink before setting it free outdoors.
Golden is roughly 15 miles west of Denver.