Firefighter, nurse on Southwest flight 'felt moved to act'
NEWYou can now listen to Fox News articles!
Two strangers with backgrounds in emergency response who found themselves in the middle of rescue efforts Tuesday when a Southwest jet engine blew apart said it was just another part of their training.
Andrew Needum, a firefighter and paramedic from the Celina Fire Department, and registered nurse Peggy Philips were rows apart when shrapnel shattered the Southwest Airline flight's window and sent Jennifer Riordan, seated nearby, flying out of the aircraft.
Needum helped fellow Texan and passenger Tim McGinty pull Riordan back in the plane, but then his emergency training kicked in and he started to perform CPR.
"I'm trained for emergency situations and that's just exactly what it was," he said at a news conference Wednesday. "I felt moved to act, as well as other people on the plane."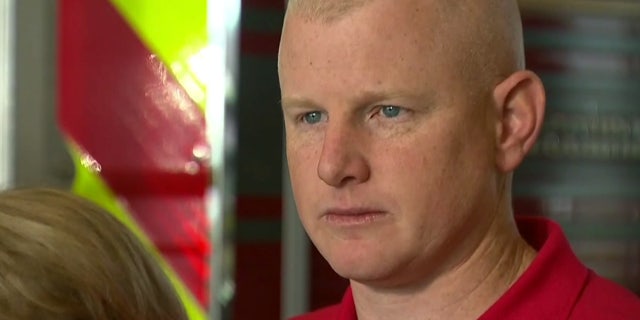 One of those who also acted was Peggy Philips, who told "FOX & friends" on Thursday she had a "sense of calm" as she went to help Needum give CPR to Riordan. Riordan later died from her injuries.
The nurse said the mother of two had "substantial" injuries to her head, neck, and upper torso, but the pair worked to try to save her life as pilot Tammie Jo Shults guided the crippled aircraft to a safe landing in Philadelphia.
"I was almost relieved to have something to do that I knew I was in control of," she said. "I know how to do CPR, I can help. That was a good feeling for me to know that I could at least attempt to help," she said.
Philips said stepping up to help "comes from being a registered nurse for over 20 years" and is "just what we do."
"That's just part of who we are," she said. "You know that anytime you step on a plane, anytime you step out in public anything can happen at any given time."
SOUTHWEST AIRLINES HERO PILOT TEXTED FRIEND 'GOD IS GOOD' AFTER LANDING
Needum said on Thursday he truly believes God put him and every other person on that plane for a reason.
"God created a servant heart in me and I felt a calling to get up and do something, stand up and act," he said. "I'm no different than any other firefighter in this country. For some reason, whatever reason that is, it was me that day."
He was on the plane with his wife, parents and two young children who were all heading home after a family vacation in New York.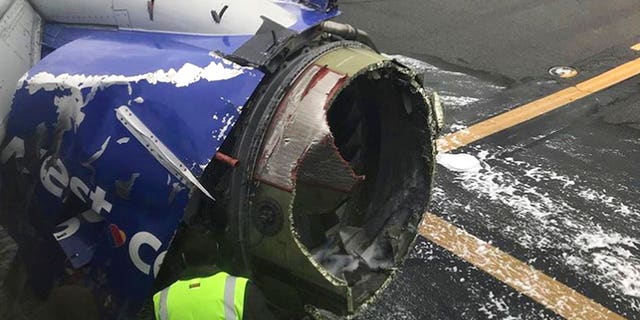 When the oxygen masks came down, he remembers seeing his parents jump to help each of his children. He then saw his wife reach over to help a young mother with a baby sitting nearby. After getting a subtle nod from her, he then went to help Riordan and others.
"There was a family that lost a loved one. I feel for her family. I can't imagine what they're going through. But I'm thankful that my family is here and we're standing strong," he said. "We've had some emotional ups and downs but God is good and he's carrying us through."
SOUTHWEST FLIGHT'S DEADLY ENGINE FAILURE SIMILAR TO 2016 INCIDENT
Needum's wife, Stephanie praised the pilot "as an amazing person" who took the time to speak to their young daughter after the plane landed in Philadelphia."
"She reassured her that in her 32 years in flying that her oxygen masks never came down, so she told our daughter that she was special," she said.
The Celina Fire Department praised Needum for his actions on Thursday in a Facebook post, saying they were "so honored."
"We couldn't be more proud of Andrew Needum! His actions under extreme pressure were exceptional! We are so honored that he is a part of our Celina Fire Department family," the department posted.