Fired Philadelphia officer accused of homicide in fatal shooting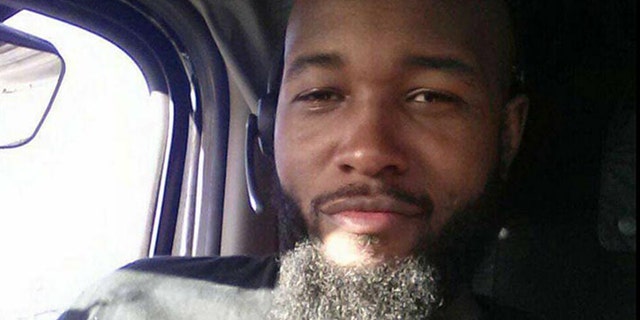 A former Philadelphia police officer was charged with criminal homicide Tuesday in connection with the fatal shooting of a black man during a confrontation following a traffic stop last year.
The officer, Ryan Pownall, is also charged with reckless endangerment in the June 2017 shooting, according to Philadelphia District Attorney Larry Krasner. Pownall, who was fired from the force pending an appeal, turned himself in Tuesday morning and was scheduled for arraignment later in the day.
According to a grand jury report, Pownall was transporting a father and his two children to the police department's Special Victim's Unit on June 8 of last year to be interviewed about a crime committed against one of the children when he saw 30-year-old David Jones riding a dirt bike on a city street. Jones' bike had stalled and he pulled into the parking lot of a night club.
The report said that instead of following police protocol and continuing to SVU, Pownall cut across oncoming traffic and approached Jones.
Pownall frisked Jones and felt a firearm, which lead to a physical altercation. Pownall then attempted to shoot Jones, but his gun jammed. Jones threw his gun away from the confrontation, according to what Pownall told his fellow officer immediately following the shooting.
Jones broke free and ran away from Pownall before being fatally shot in the back. The moment was captured on surveillance video.
Authorities recovered Jones' firearm about 25 feet away from the altercation.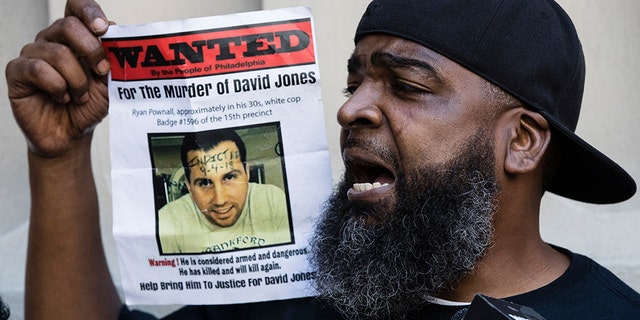 Philadelphia Police Commissioner Richard Ross has previously indicated that Pownall violated protocol when he initially stopped Jones with a victim and witnesses in the back of his patrol car. Ross says he also failed to notify police radio of the traffic stop and did not call for backup.
"In order to fire at a fleeing suspect, there must be an imminent threat of death of serious physical injury to the officer or another person," Ross said, adding that because Jones never looked back and his hands were empty, he "posed no imminent or immediate threat to Pownall."
Police union officials called the charge "absurd," pointing out that the general homicide charge means Pownall will not be eligible for bail under state law.
"Today's meritless indictment clearly illustrates a district attorney that has an anti-law enforcement agenda," said police union President John McNesby. "We will have a vigorous defense ... and we expect him to be cleared of all charges and to get his job back protecting this community."
Krasner said his office had done a separate investigation to that done by the grand jury, resulting in the charges Tuesday. The city's previous district attorney had asked the state attorney general to investigate the shooting because of a conflict of interest, but the investigation was given back to the district attorney's office when Krasner took over.
"We are also doing something that is regrettably unusual in the history of the city of Philadelphia," Krasner said. "Because this is a city like many other American cities, where there has not been accountability for activity by police officers in uniform especially when that activity involved violence against civilians."
Click for more from Fox29.com.
The Associated Press contributed to this report.