Fire damages 12 New Jersey shore homes hit by superstorm Sandy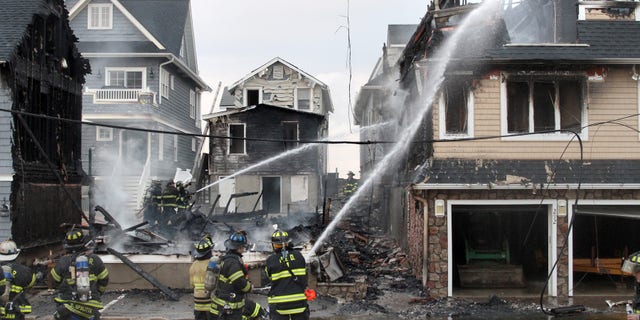 MANASQUAN, N.J. – Since Superstorm Sandy smashed the Jersey shore, owners of flood-damaged homes along the New Jersey coast feared something else might happen to their properties, sitting vacant and largely unwatched.
Those fears came true for a dozen homeowners Wednesday morning in the popular beach town of Manasquan, which is still reeling from damage Sandy inflicted in October.
An early morning fire damaged 12 houses on or near the beachfront, destroying two.
The one small bit of good news was that because most of the homes had already been damaged by the storm, they were not occupied when the fire broke out and no one was injured.