Feds Say Arrests of Illegal Immigrants Are Down, But Problems Still Remain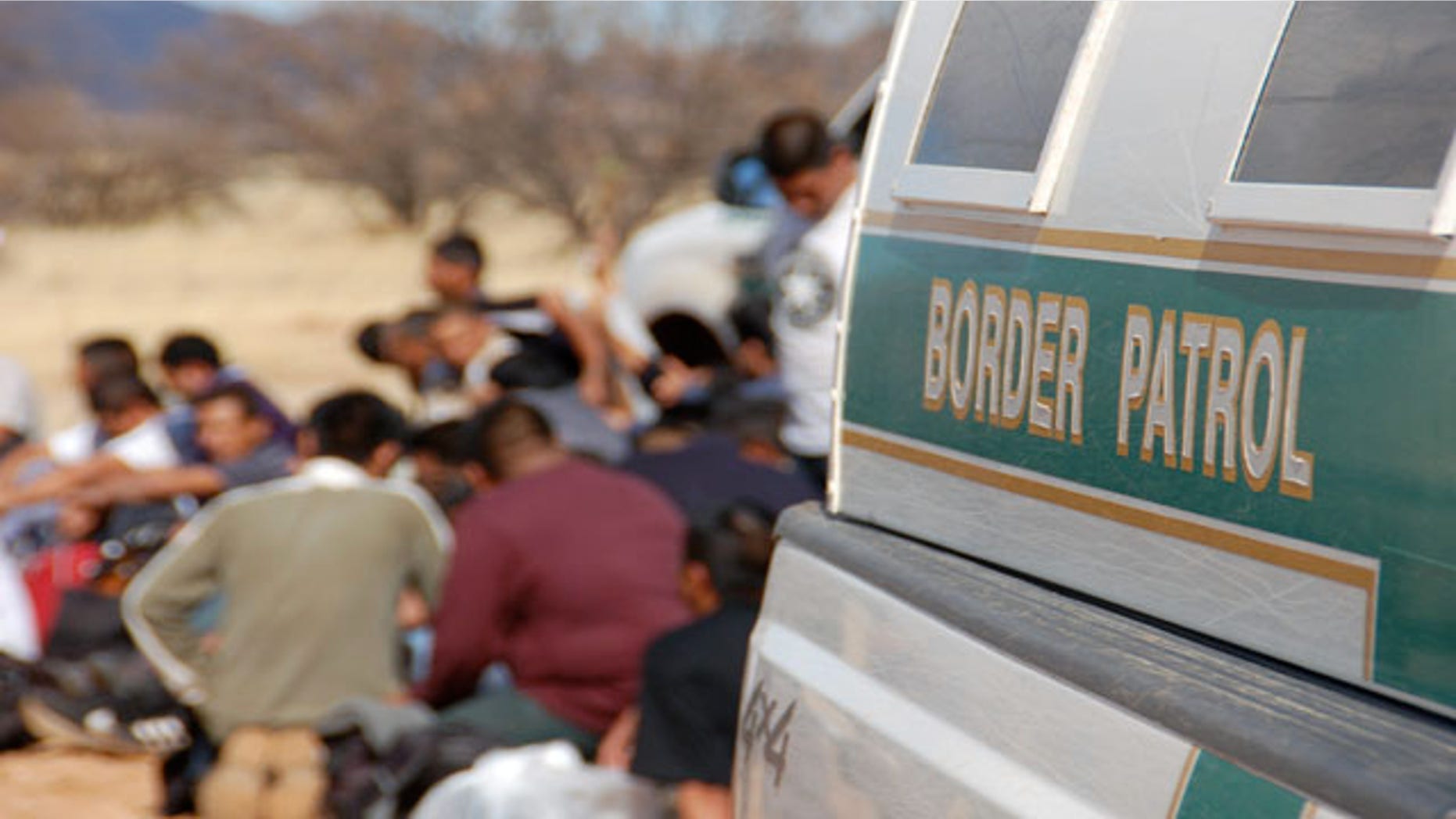 nogales ariz – NOGALES, Ariz. -- This much is certain: The number of illegal immigrants apprehended along America's southern border plummeted by 54 percent between 2005 and 2009. But, like everything else surrounding the fractious immigration debate in this part of the country, there is little agreement on exactly why.
Federal officials say the decrease is due to the right mix of "personnel, technology and infrastructure" accomplished by deploying 76 percent more U.S. Customs and Border Protection agents to the area.
But the president of the National Border Patrol Council, the union that represents more than 17,000 Border Patrol agents, says the decline is actually a blip on the radar screen, due less to greater enforcement than to the nation's faltering economy.
"Unemployment affects illegal aliens, that's the real reason" that fewer border-crossers are making the perilous trek into the U.S., NBPC President T.J. Bonner told FoxNews.com. "Right about [2005], our economy started to sour, which means fewer jobs available and fewer people trying to cross the border. The preponderance of people who we catch are trying to find work in the United States."
From 2005 to 2009, apprehensions along the 1,933-mile border that runs from Texas to California fell from 1,171,396 to 540,865, a decline of 54 percent. During that same period, staffing at the region's nine border sectors climbed from 9,891 to 17,408, with the largest number of agents – 3,318 – stationed at Arizona's Tucson sector, which Homeland Security Secretary Janet Napolitano said last week would be the "focus" of border enforcement efforts moving forward.
"Anybody that knows that border knows that we've done a pretty good job of closing off the San Diego-Tijuana area and the El Paso area, but that has caused a lot of the drug trafficking organizations and human trafficking organizations to focus their routes into Arizona along that corridor," Napolitano said Thursday at the Center for Strategic and International Studies in Washington. "And our goal now is to shut the corridor down."
Lloyd Easterling, a spokesman for U.S. Customs and Border Protection, credited a three-pronged approach of additional personnel, the use of technology and infrastructure along the border – namely a border fence or vehicle barriers – for the sharp decline in apprehensions.
"We do have more things out there that are creating a deterrent effect," Easterling said. "People are looking across the line, if you will, and they are saying, 'Every place I look there's some sort of border security piece in place.'"
According to Customs and Border Protection statistics, nearly 645 miles of pedestrian and vehicle fencing along the southwest border had been completed as of June 4, or roughly one-third of the entire U.S.-Mexico border. Pedestrian fencing is more likely to be found in urban areas like Nogales, Ariz.; El Paso, Texas; and San Diego, while vehicle barriers are generally implemented in remote and less populated areas. Those physical, imposing barriers are contributing to a climate of deterrence, Easterling said.
But they have not stopped drug cartels from trying to penetrate U.S. barriers. Total drug seizures along the border have increased nearly 40 percent since 2006, with marijuana seizures doubling in the Tucson sector alone, from 616,534 pounds to 1.2 million pounds.
"On the other hand, you still see people trying, namely the drug smugglers, who try all kinds of things," said Easterling, citing unorthodox smuggling methods like using scuba gear to navigate sewers or literally riding waves into the United States aboard surfboards packed with drugs.
But those apprehension figures can be deceiving, according to Bonner, who says that at least two individuals succeed in making it into the U.S. for every person caught along the border.
"We're about 33 percent effective," he said. "It's like shoveling sand against the tide."
Bonner noted that the sharp increase in drug seizures has coincided with a steady decline in apprehensions, indicating to him that the agency cannot handle both problems at once.
"When the economy recovers, we're going to see an increase in attempts to get into the country, and at about the same success ratio," he said. "Are we anywhere close to border security? No, we're not. True border security means that no thing and no person crosses that border without our permission."