Federal judge strikes down gay marriage ban in Guam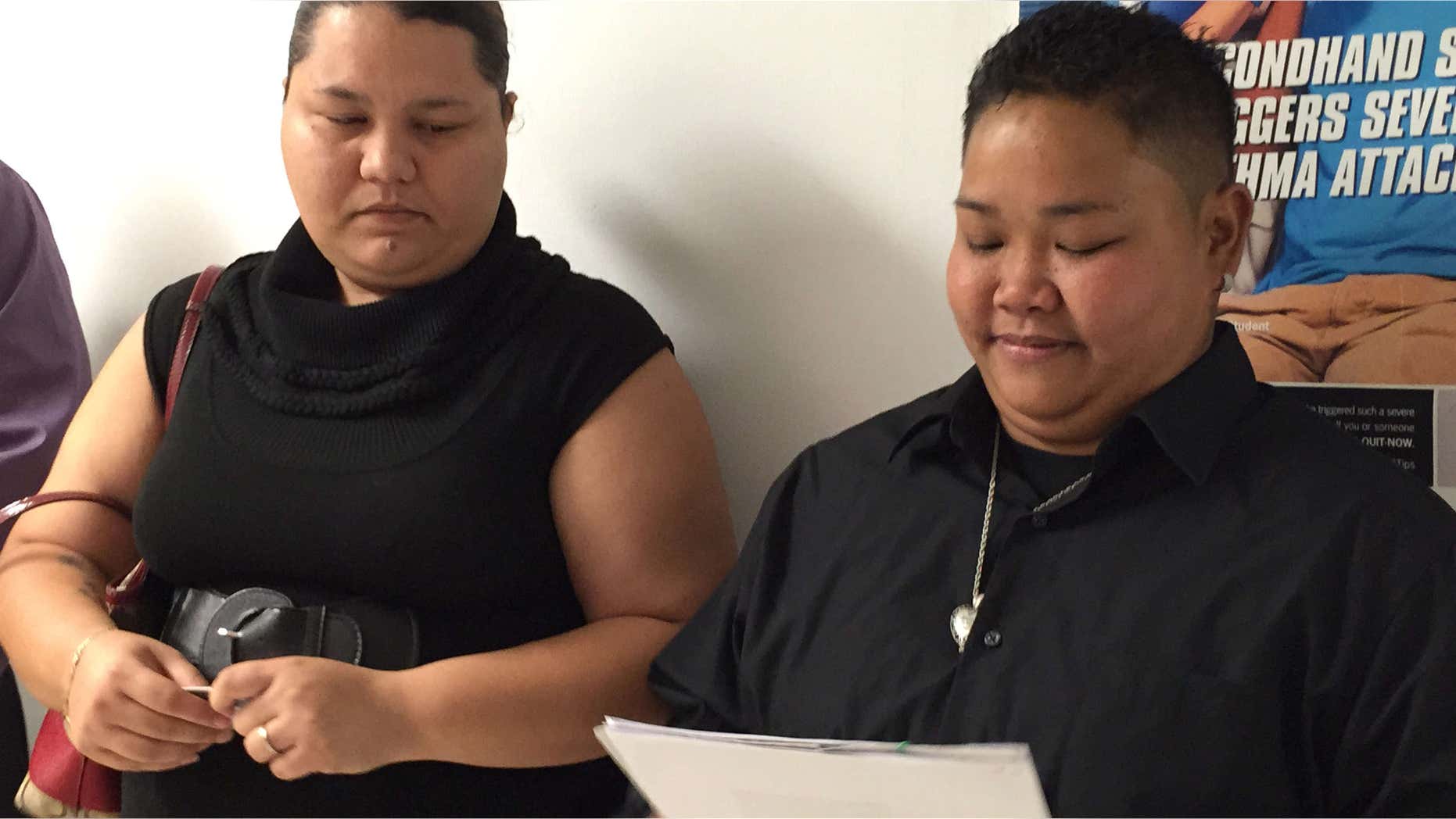 HAGATNA, Guam – Guam has become the first U.S. territory to recognize gay marriage after a federal judge struck down the prohibition.
U.S. District Court Chief Judge Frances M. Tydingco-Gatewood issued the decision after a hearing Friday morning local time. It goes into effect at 8 a.m. Tuesday, when gay couples can begin applying for marriage licenses, the Pacific Daily News reported.
Attorneys representing the government of Guam said in a May 18 court document that "should a court strike current Guam law, they would respect and follow such a decision."
Loretta M. Pangelinan and Kathleen M. Aguero filed the lawsuit in April after the 28-year-old women were denied a marriage license.
They based their lawsuit on a 9th U.S. Circuit Court of Appeals decision last year in favor of same-sex marriage. The U.S. District Court of Guam falls under the 9th Circuit.
Attorneys for the Guam plaintiffs had argued the territory must fall in line with the 9th Circuit decision and accept marriage license applications unless the U.S. Supreme Court rules otherwise. The Supreme Court is expected to rule this month whether gay marriage is a constitutional right. Currently, gay couples can marry in 36 states, the District of Columbia and now, Guam.
Lawyers for Guam Gov. Eddie Calvo and the Office of Vital Statistics registrar said making a decision when a ruling from the high court is imminent is impractical.
Guam Attorney General Elizabeth Barrett-Anderson appointed an attorney to represent Calvo because they didn't agree on the lawsuit; she was in favor of issuing licenses.
Calvo has said the island's same-sex marriage law is "being challenged by federal judges that were nominated by a U.S. president and confirmed by a U.S Senate, none of whom were elected through a process that included the people of Guam."
Guam residents are U.S. citizens, but they don't have the right to cast ballots for president. The territory elects a delegate to the U.S. House, but the delegate may not vote on legislation. Guam has no representation in the U.S. Senate.