FBI joins hunt for man shown on video apparently trying to snatch toddler in Washington state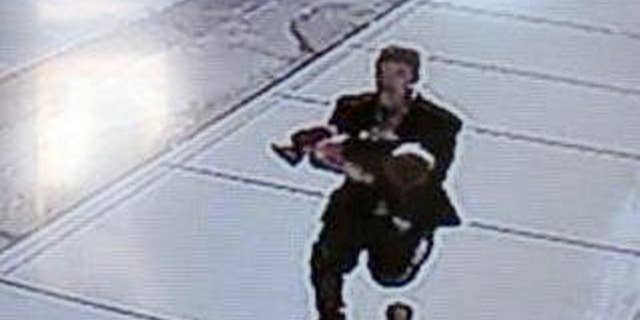 SPRAGUE, Wash. – The FBI has joined the search for an unidentified man who is shown on surveillance video apparently trying to kidnap a toddler in a tiny wheat farming town in Washington state.
Lincoln County Sheriff Wade Magers says his department has sent evidence to an FBI lab in Virginia for analysis.
But Magers said Wednesday there are no new leads in the case, and law officers don't know if the man is still in the Sprague area or has fled.
A dramatic surveillance video shows the man running down a sidewalk with the toddler in his arms Sunday.
The child's two siblings screamed and chased him. The scene ended after two teenage boys joined the chase, and the man put down the toddler and fled.
Sprague is a town of about 500 people on Interstate 90, about 40 miles west of Spokane.