'Fat Leonard' bribery case: Navy officer is first to face military trial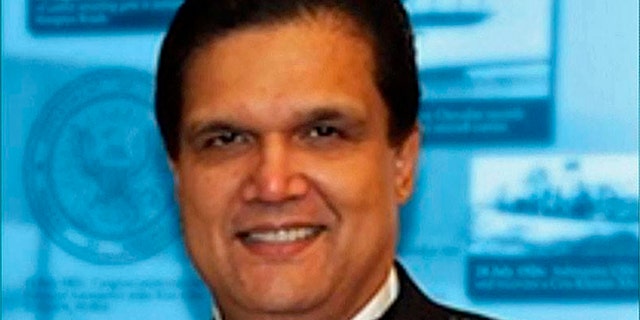 NEWYou can now listen to Fox News articles!
A Navy commander could be the first officer court-martialed in the massive $35 million "Fat Leonard" bribery scandal.
The commander has been accused of accepting prostitutes, travel and other gifts from rotund Malaysian defense contractor Leonard Glenn Francis in 2012 and 2013, The Washington Post reported Monday.
The alleged gifts included four "suckling pigs," as well as tickets to a Julio Iglesias concert and a Gucci fashion show for the officer and his wife, the paper reported.
NAVY ADMIRAL GETS 18 MONTHS IN 'FAT LEONARD' BRIBERY SCANDAL
Navy officials said the commander's name would be made public next week at a preliminary hearing, according to the Post. He is currently assigned to the Naval Air Force Atlantic.
If the case reaches trial, it would mark the first time the Navy has court-martialed anyone in the scandal, the paper reported.
Francis has pleaded guilty to bribing scores of Navy officials in a decades-long billing scam to resupply Navy ships in Asia.
NAVY ADMIRAL, 8 OTHERS CHARGED WITH CORRUPTION IN 'FAT LEONARD' BRIBERY CASE
The investigation has resulted in criminal charges in federal court against 21 current and former Navy officials. Ten have pleaded guilty.
Three other Navy officials have also been charged with accepting bribes from Francis and they may also face court-martials, the Post reported.