Family raises money for burial of escort possibly linked to Long Island serial murders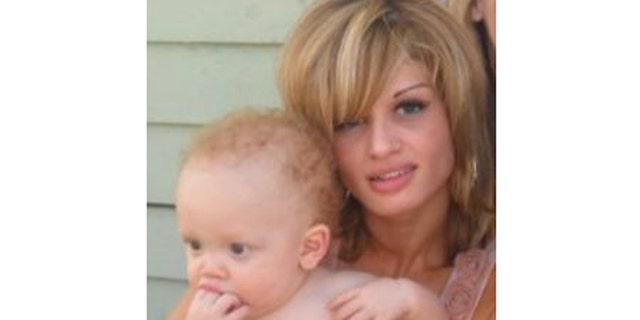 To her family and friends, 23-year-old Shannan Gilbert was an aspiring actress with a big heart – often sending money and gifts home to her single mother and sisters in upstate New York.
Gilbert, struggling to support herself as she pursed her dream, was working as an escort when she disappeared in May 2010, steps away from where the bodies of four Craigslist escorts were found on New York's Long Island – the work of a suspected serial killer.
Now, three years after her remains were found in December 2011, her family is raising funds for her funeral. A GoFundMe.com page, titled "Justice for Shannan," has been set up to collect donations for a proper burial.
"She was a loving daughter and sister and a kind person to all who knew her," John Ray, the family's attorney, said of Gilbert, who lived in Jersey City, N.J. "She had a really big heart."
There are many questions surrounding Gilbert's death, which her family insists was murder. An autopsy conducted by the Suffolk County Medical Examiner ruled the cause of death "undetermined," though many have raised questions about that determination, including renowned forensic pathologist Michael Baden.
Baden agreed to conduct an independent autopsy on the remains of Gilbert, though the family is in need of a burial plot before the bones can be transported from the Suffolk County Medical Examiner's Office to a private funeral home where Baden will examine them.
"There are a lot of questions as to the cause of Shannan's death, given the circumstances of how she died as known at the time of the autopsy," Baden told FoxNews.com in an interview last September. "There is further forensic testing that can be done."
The police search for Gilbert six months after her May 2010 disappearance led to the discovery of four sets of female remains, each covered in burlap and dumped in thick bramble on the south shore of Long Island, N.Y., along the edge of Ocean Parkway in Gilgo Beach. The women – all escorts who advertised their services on Craigslist – had been asphyxiated and were found in various stages of decomposition, police said. Law enforcement sources have said they believe a serial killer is responsible for the murders.
While authorities have not linked Gilbert's death to the four murder victims, Gilbert's family is convinced the woman, also a Craigslist escort, was killed in Oak Beach, near Gilgo, in the early morning hours of May 1, 2010, after visiting a client.
Ray has filed a wrongful death lawsuit against Dr. Charles Peter Hackett, alleging the former Oak Beach resident gave Gilbert a drug the night she disappeared that resulted in her death. Hackett, meanwhile, has maintained his innocence, telling investigators he never encountered the woman.
An autopsy report by the Suffolk County Medical Examiner, obtained by FoxNews.com, lists the cause and manner of death as "undetermined," noting an examination of the remains "reveals no evidence of trauma." The report states that Gilbert's body was "almost completely recovered," with the exception of small parts of the hyoid bone near the neck and some adjoining cartilage. Gilbert's skeletal muscle, skull material and hair all tested negative for drugs, according to the report.
Baden, who has the permission of Gilbert's family to conduct a "complete re-examination of the remains," hopes to focus on the neck bones, larynx and windpipe. He also intends to conduct a more thorough test for traces of drugs in Gilbert's hair and bones, which are still in the custody of the Suffolk County Medical Examiner. The Suffolk coroner, who must agree to release the remains to Baden, did not immediately return a request for comment.
Ray said his own investigation has led him to believe Gilbert was deliberately killed.
"In view of all the new evidence that I have gathered, the case is overwhelming that Shannan was murdered and that the police have overlooked the correct persons of interest," Ray said.
Click here to visit the fundraising site for Gilbert's burial