Family pleads for help 10 years after disappearance of Jennifer Kesse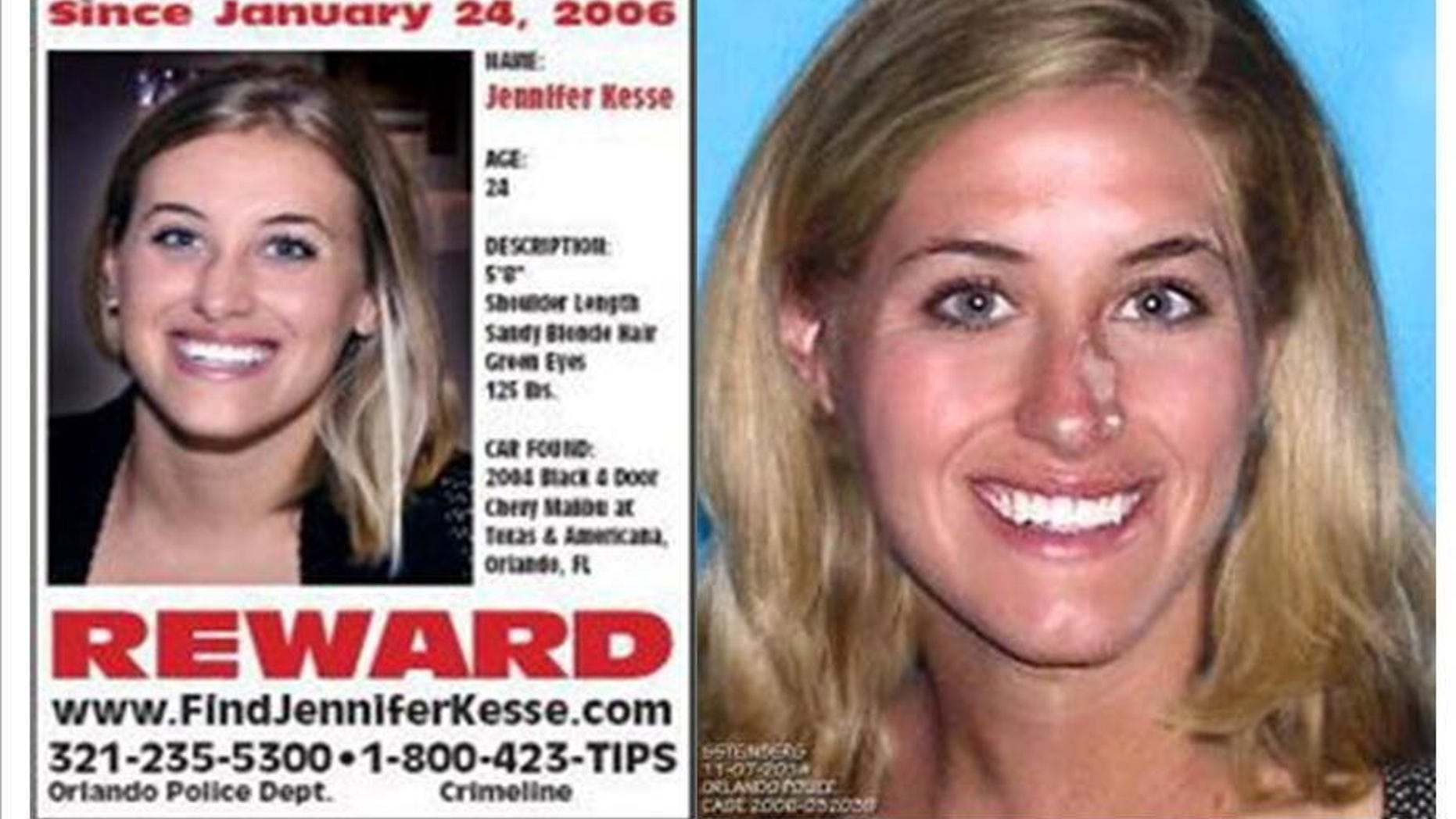 Ten years after an Orlando woman disappeared without a trace in a case that has stumped investigators, police and the family of Jennifer Kesse are pleading with the public for information to help them solve the investigation.

"We will not stop or let up on our efforts to locate Jen and bring her home," the woman's father, Drew Kesse, told Fox News on Friday.
"It has been a very long road and quite challenging at times but our hope is still strong and our strength is too until we can end Jennifer's personal hell," Kesse said.
The Orlando Police Department was expected to hold a press conference with the family Friday in the hopes someone will come forward with information.
Known by friends and family simply as "Jenn," the 24-year-old Orlando woman was last seen alive on Jan. 23, 2006.
Kesse, who lived alone, was reported missing by her parents the next day when she failed to show up for her job as a manager at Central Florida Investments.
Kesse's car – a black Chevy Malibu – was found by authorities on Jan. 26 approximately one mile from her condominium.
The Orlando Police Department had hoped for a break in the case when it released security footage of a person seen parking Kesse's vehicle near a pool at an apartment complex and walking away.
But the suspect – who appears to be between 5-foot-3 and 5-foot-5 – has never been identified.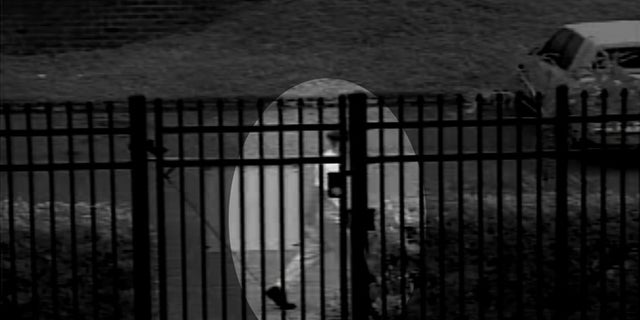 "The cruel hard reality is not one thing has changed in her case," Drew Kesse said. "Jennifer remains just as missing today as she was 10 years ago."
"Not one fact has come to light which could end Jennifer's hell. Not one solid lead has been given nor generated by authorities. How can that be?" he said of his daughter, a 2003 graduate of the University of Central Florida in Orlando and an Alpha Delta Pi sorority member described by family as driven and outgoing.
In a 2013 interview with FoxNews.com, Drew Kesse said he believed more than one person was responsible for his daughter's disappearance. His theory is that Jenn was abducted while leaving her home early on Jan. 24, and that she never made it to her car.
No forensic evidence was obtained from her vehicle – only one "latent print," which her father called "too minuscule" to be useful.
Kesse had suggested his daughter -- 5-foot-8 with blond hair -- may have been taken by human traffickers and may no longer be in the country.
The Kesse case was featured in a 2014 episode of Fox News Channel's "Greta Investigates," a crime anthology series hosted by Greta Van Susteren.
"If you have any information about Jennifer," her father said, "however trivial you may think it may be, make the call."
"No names, no ID, just tips and rewards. Call the FBI, a lawyer or your clergy. Be the person who makes the difference. This haunts us every minute of every day."
Anyone with information on Jennifer Kesse is urged to call the Orlando Police Department at 407-246-3982 or Crimeline of Central Florida at 1-800-423-8477.
More information on the Kesse case is also available at www.jenniferkesse.com.
Fox News' Cristina Corbin and Steven Tierney contributed to this report.