Family of Indiana teen, 13, shot in class, says she has 'long road to recovery'
A 13-year-old Indiana student who was shot multiple times in class two weeks ago "faces a long road to recovery," her family says, as the motive for the attack still remains unclear.
Ella Whistler, a student at Noblesville West Middle School, was struck in class on May 25 before science teacher Jason Seaman -- a former college football player – tackled the student shooter.
"Ella suffered very serious, life-threatening injuries from being shot 7 times in the face, neck, hand, and upper chest area," her family said in a statement Monday. "She underwent emergency, life-saving surgery after being airlifted…and her injuries include collapsed lungs; a broken jaw, clavicle, multiple neck vertebras, and ribs; a severed vertebral vein; significant nerve damage; and numerous related injuries."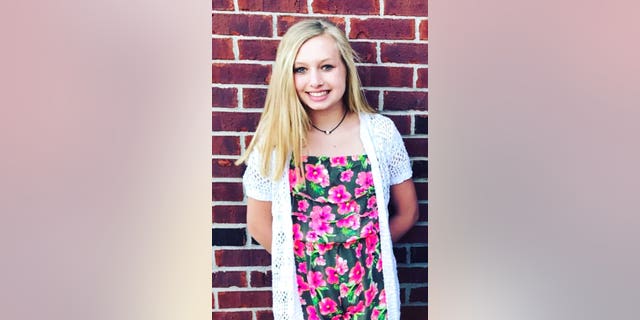 Prosecutors said last Tuesday – as the suspected shooter appeared at a juvenile detention hearing -- that they must wait until charges are filed in the shooting before releasing information about the student. Officials say the boy was armed with two handguns when he opened fire inside Seaman's classroom.
The motive for the attack still has not been made public – and it could have been much worse, had it not been for Seaman's heroics.
"I want to make it clear that my actions on that day, in my mind, were the only acceptable actions I could have done given the circumstances," Seaman has said. "I deeply care for my students and their well-being. So that's why I did what I did that day."
Whistler's family said Ella will remain at a local hospital for the near future and "hopes to eventually return to her favorite activities of volleyball, cheerleading, and show choir."
The family started a GoFundMe campaign to raise funds for her medical expenses.
Noblesville Schools spokesman Marnie Cooke told the Associated Press last week that Seaman made a brief visit to the school on Wednesday, but he has not yet returned for classes. The school has about 1,300 students enrolled in grades six through eight, and they returned to the building that day.
Indiana law protects the privacy of juveniles accused of crimes and limits what information can be released. Under Indiana law, any suspects age 13 and younger must be tried as juveniles if they are accused of anything other than murder, said Larry Landis, executive director of the Indiana Public Defender Council.
Juveniles must be at least 14 years old to be tried as an adult on serious crimes such as attempted murder charges, he added.
The Associated Press contributed to this report.