Fake Florida doctor claimed to have cure for diabetes and used machine that made 'beeping noises', police say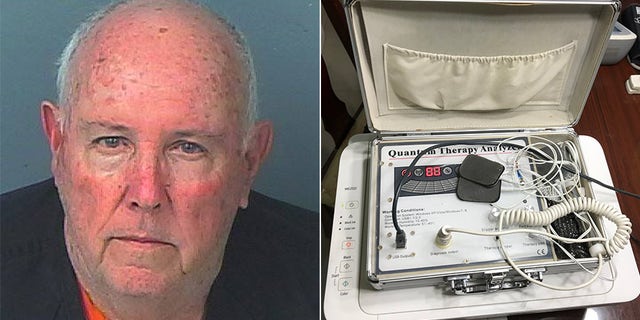 A Florida man posing as a doctor claimed he could cure diabetes through a bizarre procedure that involved extracting and injecting a patient's own blood, police say.
Onelio Hipolit-Gonzalez, a 73-year-old from Hernando County, was in custody Tuesday following his arrest last week on charges including the unlicensed practice of a health care profession. The Florida Department of Health says the fake doctor advertised his services on a website called "Elclassificado" under the alias "Dr. Onelio Hipolit," and his profile -- complete with a picture of him in a white coat -- stated he could cure everything from Parkinson's disease to Leukemia.
"Hipolit-Gonzalez checked the patient's blood pressure and pulse and then placed a band around the patient's head and had him hold a metal rod (both the band and the rod were connected to a machine on a table)," the Hernando County Sheriff's Office wrote in a press release about his arrest, describing an alleged appointment between Hipolit-Gonzalez and a patient on Feb. 7. "Once turned on, the machine began making beeping noises.
"Hipolit-Gonzalez told the patient, that the device was testing his heart, brain, intestinal system, bones, nerves, and 'everything else,'" police added. The visit reportedly occurred at a home in Brooksville that Hipolit-Gonzalez said his friend lets him borrow for medical activities.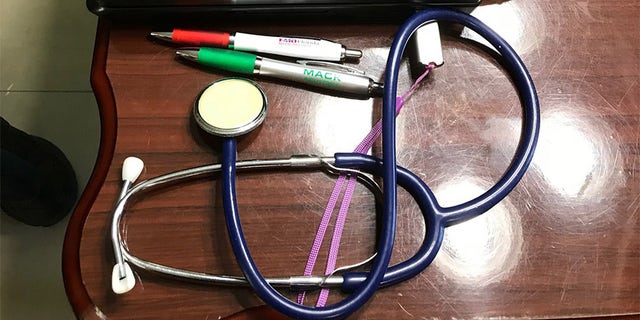 After the test was over, Hipolit-Gonzalez gave the patient a rather grim diagnosis: his cholesterol was on the rise, he wasn't getting enough oxygen delivered to his brain, his liver was 50 percent fat, his gallbladder's state was declining, and on top of that, he had Diabetes and Osteoperosis, police say.
Then, investigators allege Hipolit-Gonzalez told the patient his diabetes could be cured if he paid him $2,000 for future treatments including blood injections. The self-described doctor allegedly even called a mystery person – whom he claimed was the homeowner and someone who underwent the same procedure for diabetes – to vouch for his work.
Police then swooped in and busted Hipolit-Gonzalez.
Florida health officials say Hipolit-Gonzalez never had a medical license of any kind in the state. In interviews with police, he reportedly stated he started out as a lab technician in Cuba and came to the U.S. to study Iridology, herbology and nutrition.
When asked about his blood injection procedure that he claimed could cure diabetes, Hipolit-Gonzalez "stated that he draws the patient's blood, and then injects the same blood he just withdrew," according to police.
"He said when the blood enters the body it 'combats' the blood cells and increases the immune system," police added.
Hipolit-Gonzalez is being held on $10,000 bond.