Former California college student charged after pretending to be doctor, diagnosing man, officials say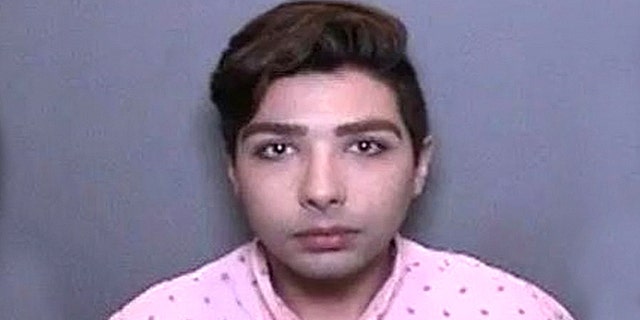 NEWYou can now listen to Fox News articles!
A former student at the University of California, Irvine (UCI) is facing several charges after he allegedly impersonated a doctor on multiple occasions and gave at least one patient a medical diagnosis, the Orange County District Attorney's Office says.
Ariya Ouskouian, 23, was charged this week with one felony count of providing a medical diagnosis while impersonating a doctor and eight misdemeanor accounts of "representing oneself as a licensed medical practitioner," according to a statement released by the district attorney's office on Wednesday.
WOMAN WHOSE BODY FOUND IN BAGS AT NYC PARKS BEATEN TO DEATH BY BEST FRIEND'S BOYFRIEND, COPS SAY
In May, Ouskouian allegedly diagnosed a man, who has not been identified, regarding a growth on his neck in a consult room at UCI. On seven different occasions between April and June, he also allegedly impersonated a doctor at Children's Hospital of Orange County.
The Orange County District Attorney's Office claims Ouskouian told a security worker he was a doctor and later gained access to restricted floors of the children's hospital.
"Ouskouian is accused of claiming to have lost his hospital badge and requesting a temporary one be issued on each of these occasions," the office said in a statement. "When hospital staff became suspicious of the defendant and requested verification of his doctor status, Ouskouian is accused of providing the name of a UCI personnel."
WISCONSIN COUPLE KEPT THEIR CHILDREN IN MAKESHIFT CAGES, POLICE SAY
Ouskouian was arrested and charged Tuesday following an investigation by the Orange County Police Department. He was being held in the Orange County Jail, but was released Wednesday after posting $20,000 bond, the Los Angeles Times reported, citing jail records.
The former student could face three years in state prison and eight years in the Orange County Jail if he's convicted, according to the district attorney's office.
Court dates have not yet been finalized.